Parliament's winter session from December 15 to January 5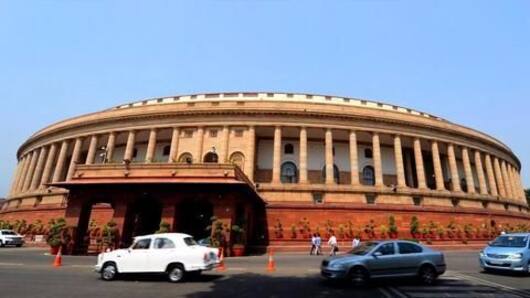 Finally, the wait for the Parliament's winter session ends; it will begin the day after polling for the Gujarat assembly elections ends.
The Cabinet Committee on Political Affairs (CCPA) confirmed that the session will be held from December 15 to January 5.
The House will, however, not meet during Christmas on December 24-25.
The Modi-led government was facing immense criticism for delaying the session.
In context
Dates announced for Parliament's winter session
Implication
What is the significance of this announcement?
Congress earlier accused the government of "shying away" from the Parliament to hide its "corruption and failures," ahead of the Gujarat polls.
The CPI(M) taunted the government for setting an "anti-democratic" precedent by not announcing the session.
The BJP-led NDA government will probably be bombarded by a unified opposition about its economic policies. This session in all likelihood will see fireworks on all sides.
Bills
What bills can be expected?
The government plans to reintroduce the bill granting constitutional status to the National Commission for Backward Classes. In the monsoon session, separate versions of the bill were passed in both houses.
The ordinance that cracked down on habitual loan defaulters will probably be tabled. The amendments to the Insolvency and Bankruptcy Code place restrictions on promoters attempting to re-acquire their stressed companies.
Love Politics news?
Stay updated with the latest happenings.
Notify Me
Triple Talaq might soon be suspended by law!
The government will probably introduce a legislation outlawing the Muslim practice of triple talaq. In a landmark judgment in August, SC suspended the practice. It gave the Centre six months to make a law; however, if the Centre fails, the SC's injunction will continue.
Opposition
What will the opposition's stance be?
Meanwhile, the opposition had formed a loose coalition of 18 parties during demonetization's anniversary. It comprises of Congress, TMC, SP, BSP, DMK, Left, dissident JD-U faction among others.
They might corner the government on the note ban's adverse effects, like economic slowdown and cash crunch, and GST's implementation.
Congress President Sonia Gandhi may urge the government to begin discussions on the women's reservation bill.