Martyr's daughter dragged from rally; CM orders sops for family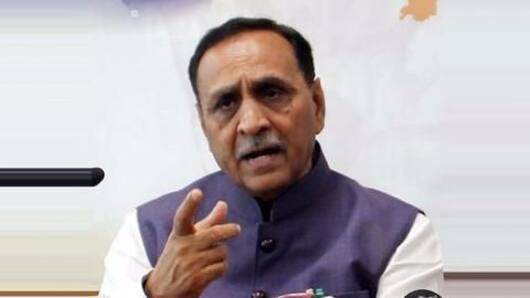 Gujarat CM Vijay Rupani's election rally in Narmada witnessed high drama. A martyr's 16-year old daughter wishing to speak with the CM was dragged away by security when she approached the dais.
After Congress VP Rahul Gandhi mocked Rupani over this incident, the latter admonished Congress for playing dirty politics with respect to army personnel.
However, Rupani later ordered benefits for the soldier's family.
In context
Martyr's daughter dragged from CM Rupani's rally
Incident
How did the incident unfold?
When Rupani was addressing the rally, Rupal Tadvi broke the security cordon and ran towards the dais.
A video of her struggling to escape from the police's grasp became viral. Rupani was heard saying that he would meet Rupal after the rally.
Her father, Ashok Tadvi was reportedly killed in a terrorist encounter in Kashmir in 2002.
Rahul Gandhi
Rahul was quick to react to the video
Rahul was quick to react. He tweeted "BJP's ego is at its peak. Great patriot Rupaniji has brought shame upon humanity by dragging the daughter of a martyr out of his rally. The family has not got any help in the past 15 years, received hollow promises and got the elbow. Have some shame, give her justice."
This received a sharp reaction from Rupani.
Love Politics news?
Stay updated with the latest happenings.
Notify Me
BJP
Rupani: Only BJP has respected soldiers who protect our borders
Rupani shot back on Twitter saying that only the BJP has respected the interests of the soldiers who protect our borders.
He criticized Congress for its alleged role in the Adarsh Society scam, wherein apartments meant for war widows were allotted to politicians and bureaucrats at below market price.
He also slammed Congress for its failure to implement 'One rank One pension' scheme.
Meanwhile, what about Rupal Tadvi?
Earlier, Rupal had alleged that the government had not provided land promised to her family. After meeting Rupal, Rupani announced a four-acre land, Rs. 10,000 monthly pension, Rs. 36,000 yearly pension and a 200 sq.mt residential plot for the family.