Modi: Central Bank of India, RBI were Ambedkar's vision!
Politics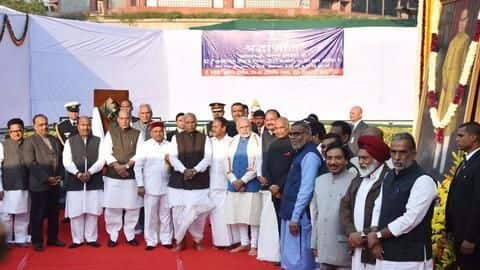 Despite cyclone Ockhi closing in, PM Narendra Modi continued with his punishing schedule of addressing rallies, ahead of the Gujarat polls.
Before addressing a rally in Dhandhuka, PM Narendra Modi paid tribute to BR Ambedkar on his death anniversary. Subsequently, he also invoked him during his speech.
Modi also touched contentious issues like Triple Talaq and Ram Mandir.
What did he say? Read on!
Ambedkar and Sardar
'Congress has done injustice to Ambedkar and Sardar Patel'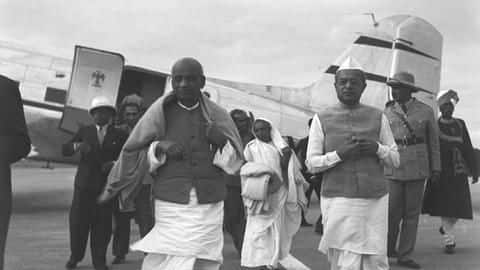 Remembering Ambedkar, Modi said "The thought of India having a Central Bank, the RBI, was the vision of Dr. Babasaheb Ambedkar."
Modi again blamed the Gandhi family for doing "great injustice" to Ambedkar and Sardar Patel. He claimed that due to Pandit Nehru, Ambedkar found it difficult to join the Constituent Assembly.
He questioned why Congress didn't confer the Bharat Ratna on Ambedkar.
Do you know?
'Law and order has improved under BJP'
Modi declared that the law and order situation in Gujarat has "tremendously improved" under the BJP government in last two decades. He further praised the BJP government saying that because of them Gujarati youth has better access to technology and educational institutions.
Triple Talaq
'Triple Talaq is for the rights of women'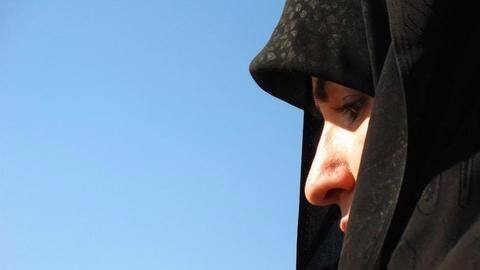 About Triple Talaq, Modi stated that when matter was heard in SC, the government placed their affidavit. "Newspapers commented that Modi will remain silent because of UP polls," he said. Further, despite advice about not discussing Triple Talaq, he "will not be silent."
He claimed, "Everything is not about elections. This issue is for the rights of women. Elections come later, humanity comes first."
Ram Mandir
'Congress is linking Ram Mandir with elections!'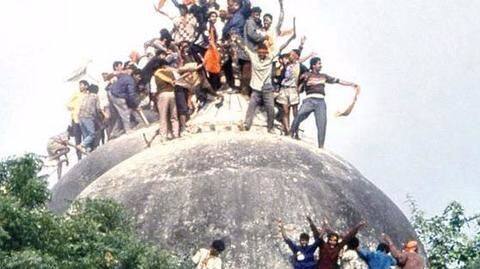 Modi targeted Congress leader, Kapil Sibal about the arguments he made in the Ayodhya case. Senior Advocate Sibal was representing for the Sunni Waqf Board. He argued that the Babri dispute be heard only after LS polls in July 2019, citing political ramifications of the judgment.
Modi asked "Why does he have to link a Ram Mandir with elections. Is such thinking proper?"
Cyclone Ockhi
Meanwhile, Cyclone Ockhi played spoilsport for others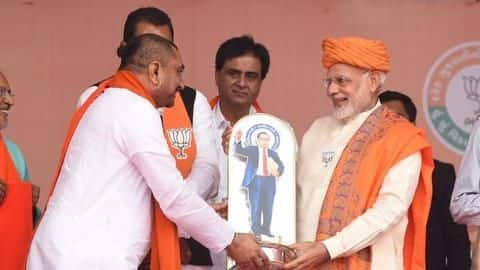 Election campaigning schedule has gone for a toss because of Cyclone Ockhi.
Rallies of BJP president Amit Shah, Congress VP Rahul Gandhi and press conferences of Rajasthan CM Vasundhara Raje and UP CM Yogi Adityanath were cancelled.
Modi, however, refused to be cowed down by the weather. He will also address rallies at Saurashtra's Dahod and Netrang.