BJP's Gaurav Bhatia: Sibal represented Sunni Waqf for Babri hearing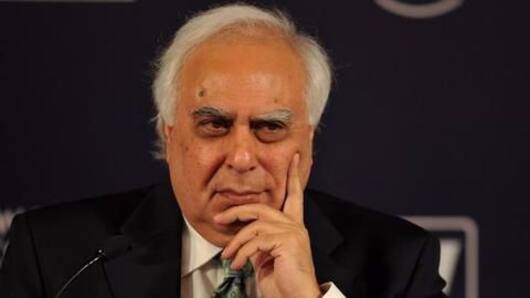 BJP's Gaurav Bhatia slammed Congress's Kapil Sibal for claiming that he didn't represent the Sunni Waqf Board during the Babri Masjid hearing.
Bhatia entered the fray with documents proving senior counsel Sibal's claims wrong. For case no. 4192, pertaining to the Babri dispute, Sibal had signed on the appearance list on behalf of the Sunni Waqf Board.
What is the entire incident? Read on!
In context
BJP's Gaurav Bhatia: Sibal represented Sunni Waqf Board
Babri dispute
What happened during the Babri dispute hearing?
During the Babri dispute hearing, Sibal, while appearing for the Sunni Waqf Board, requested that the next hearing be held after the 2019 LS elections in July.
He justified his stand saying the judgment could have political ramifications. However, the next hearing was pushed to February 2018.
Later, Sunni Waqf Board chairman, Zafar Farooqui disowned Sibal's remarks saying that they want speedy justice.
PM Modi
How did PM Modi slam Kapil Sibal?
Later, at a Gujarat rally, PM Narendra Modi lauded the Waqf Board for taking a "brave stand" and dissociating themselves from Sibal's statements. He also asked Sibal why he was linking Ram temple with the elections.
BJP president Amit Shah claimed that after the Waqf Board's denial, it is certain that Sibal spoke as a Congress leader "with the blessings of their High Command."
Love Politics news?
Stay updated with the latest happenings.
Notify Me
Denial
What was Kapil Sibal's reaction?
Amid these reactions, Sibal went on to clarify that he never represented the Sunni Waqf Board. In the same breath, he said "Our PM comments without knowing things sometimes. Amit Shah and he said I represented the Sunni Waqf Board. I was never a Sunni Waqf Board lawyer."
He urged PM Modi to be "careful" and to "address the concerns of India."
Documents
Now, what do the documents reveal?
Subsequently, Bhatia took to Twitter and shared SC documents which state that Sibal did indeed appear for the Sunni Waqf Board.
SC lists Sibal as senior advocate in four cases. Of these, one is related to the plea of the Sunni Waqf Board.
Following the release of the documents, BJP's Subramanian Swamy blasted Sibal and demanded that he immediately apologize to PM Modi.
Consequences
Will this incident impact Congress?
After Sibal's arguments in court received sharp reactions from the BJP, Congress reportedly asked him not to campaign in Gujarat; they want to avoid divisions on communal lines ahead of the elections.
Moreover, Congress also distanced itself from the case saying Congress isn't a litigant and they would accept SC's decision.
With Mani Shankar Aiyar's faux-pas and Sibal's lies, Congress has its hands full!