Mani Shankar Aiyar suspended, Jaitley says it's a "strategic" move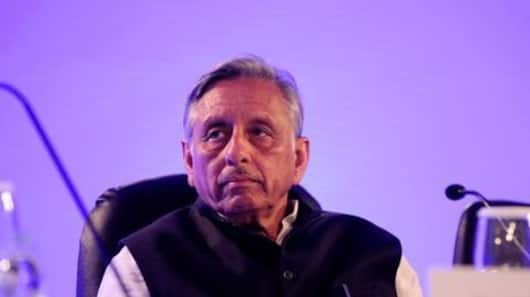 Following senior leader Mani Shankar Aiyar's rant calling PM Narendra Modi a "neech" (low-life) person, Congress showed him the door.
His primary membership was cancelled and a show cause notice was issued, asking him to explain his statement.
However, FM Arun Jaitley slammed the Congress for this action, terming it "a strategic suspension."
What were the other repercussions of Aiyar's remarks? Read on!
In context
Mani Shankar Aiyar suspended, Jaitley says "it's strategic"
Aiyar
What were Aiyar's ill-fated remarks that caused the controversy?
During a campaign rally in Gujarat, Modi had accused former PM Jawaharlal Nehru of down-playing Dr. Babasaheb Ambedkar's role in nation-building; yet, he said, Congress didn't mind seeking votes in his name.
Aiyar lashed out at Modi's remarks calling him a "neech aadmi" (a vile man) who has no "sabhyata" (civility) and plays "dirty politics."
This received sharp reactions from the BJP.
Congress
How did Congress react?
As the issue ballooned, Rahul Gandhi condemned Aiyar's choice of words and asked him to apologize.
Aiyar adhered to Rahul's orders; he blamed his poor Hindi, claiming his intended meaning was Modi is "vile" and not "of low-birth."
Congress said an advisory was issued that no matter what "uncouth language" BJP uses and insults they pile on Nehru, leaders should reply with dignity.
Love Politics news?
Stay updated with the latest happenings.
Notify Me
Jaitley
Jaitley hits back at Congress's suspension of Aiyar
However, even after Congress pulled up Aiyar and suspended him, the issue didn't die down. Instead, Jaitley tweeted "Mani Shankar Aiyer's 'Neech' -attack on Prime Minister - a deliberate casteist statement, a convenient apology, a strategic suspension. People should see through this game."
He added that Aiyar's remarks portray the "mindset" that "only one elite family" can rule India.
"Freelance congressi"
Then, BJP bickered with Aiyar over his role in Congress
To take the heat away from the party before the upcoming Gujarat polls, Aiyar claimed that he held no post within the party. This claim was also invalidated.
BJP's Smriti Irani promptly posted Congress's 2012 circular that names Aiyar to be part of their communication team.
She followed it up by saying that communication strategist Aiyar's comment reflects what Congress thinks of the PM.
Meanwhile, Congress condemned PM for not doing enough for Dalits
Meanwhile, to sweep the matter under the carpet, Congress attacked BJP saying under them atrocities against Dalits had increased. He said every eight minutes an atrocity case against Dalit is being registered and there is 31% backlog in filling vacancies in jobs reserved for Dalits.