33 IAS officials, including 8 DMs, transferred in Yogi's UP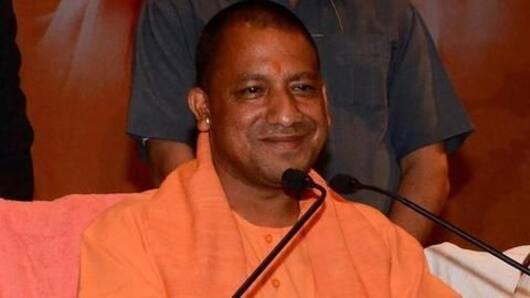 Following UP civic polls, the Yogi Adityanath UP government has transferred 33 IAS officials, including eight district magistrates (DMs).
This is a major administrative re-shuffle undertaken by Yogi. Eight districts, including Kanauj, Amethi, Hardoi and Shahjahanpura, will have new DMs.
In prominent changes, Rahul Gandhi's parliamentary constituency Amethi gets a new DM in Shakuntala Gautam.
What are some other high-profile transfers? Read on!
In context
Yogi undertakes major re-shuffle of IAS officers
Transfers
What are some important transfers?
Just before the Kumbh Mela in mid January-February, Vijay Anand has been made "Kumbh Mela Adhikari," giving him time to settle in.
Pulkit Khare has taken over as Hardoi DM from Shubra Saxena, who will now be Special Secretary (Power).
While Arvind Bangari will be DM Jaunpur, Rishirendra Kumar will be DM Baghpat.
Further, Rakesh Kumar has been made Varanasi Development Authority vice-chairman.
Meanwhile, Yogi had undertaken a similar drill after becoming CM
Interestingly, a month after becoming CM, Yogi had undertaken a mass transfer of IAS officers. He had first transferred 20 senior IAS officers who were considered close to ex-CM Akhilesh Yadav. Subsequently, in another bureaucratic shake-up, he transferred 41 IAS officers.