Jaitley: Modi didn't question Manmohan Singh's commitment to India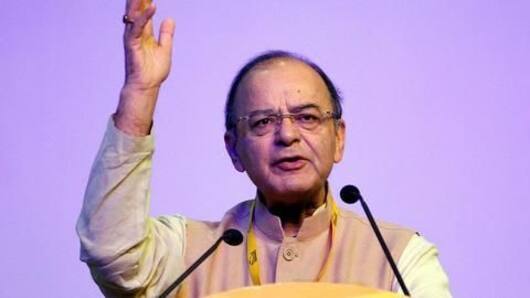 Finance minister Arun Jaitley tried to pacify Congress with a half-apology claiming that PM Modi didn't mean to question former PM Manmohan Singh's loyalty to India.
Jaitley meant to end the Parliament's stalemate. Congress has been seeking Modi's apology for suggesting that Manmohan Singh was colluding with Pakistan to influence the outcome of the Gujarat elections.
How did the Congress react? Read on!
In context
Did Jaitley apologize for Modi's remark on Manmohan?
Controversy
What led to this BJP-Congress impasse?
During the high-octane Gujarat election campaign, Modi cited a dinner held at now-suspended Congress leader Mani Shankar Aiyar's residence which was attended by Pakistan diplomats. Former PM Singh and former VP Hamid Ansari were also present along with some other dignitaries. Modi cast aspersions on their motives.
Subsequently, Singh slammed Modi for "spreading falsehood and canards" to "score political points in a lost cause."
What did Jaitley say in the RS?
Jaitley said, "PM in his speeches didn't question, nor meant to question the commitment of either former PM Singh or former VP Hamid Ansari to India, any such perception is erroneous, we hold these leaders in high esteem, as well as their commitment to India."
Love Politics news?
Stay updated with the latest happenings.
Notify Me
Congress
Congress accepts truce, making way for house to function
RS' leader of opposition Ghulam Nabi Azab was happy with Jaitley's attempts at resolving the matter. He said, "We respect the sentiment expressed by leader of the house (Jaitley)."
Buoyed by this new sense of brotherhood, Azad also "dissociated" Congress from derogatory remarks made by party members against Modi during Gujarat campaign.
So, will this truce allow Parliament's normal functioning? Our fingers are crossed!