Uproar in RS over Anantkumar Hegde's remarks of changing Constitution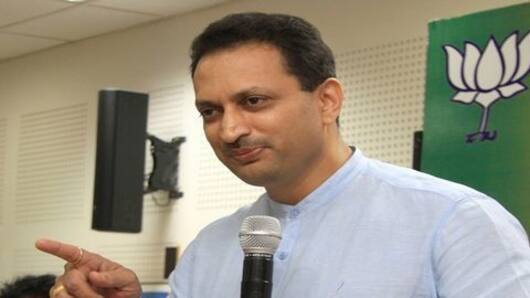 Now, with the issue of PM Modi insulting his predecessor Manmohan Singh done and dusted, the opposition has found another issue.
This time around, the opposition was up in arms against remarks by the MoS Employment and Skill Development, Anantkumar Hegde. Yesterday, he had declared that BJP would change the Constitution to remove the word "secular" from it.
Congress questioned BJP's intentions. Here's more.
In context
Now, a ruckus in Rajya Sabha again!
Hegde's remarks
What did Anantkumar Hegde say?
Hegde, at a function in Karnataka, slammed secularists calling them "people without parentage."
Arguing his point, he said "If someone says I am a Muslim, Christian, or Hindu, I feel happy because he knows his roots. But those who call themselves secularists, I don't know what to call them."
He claimed BJP respected the word "secular" only because the Constitution mentions it.
Opposition
What was the opposition's contention?
A united opposition comprising of Congress, SP and BSP members stormed into the House's well shouting slogans seeking Hegde's removal as minister and MP.
An SP member dragged Babasaheb Ambedkar's name in the controversy claiming that Hegde had insulted him. He was admonished by Chairman, Venkaiah Naidu for this.
Due to the ruckus, Naidu was forced to adjourn the house.
Love Politics news?
Stay updated with the latest happenings.
Notify Me
BJP
How did the BJP respond?
BJP distanced itself from this controversy. Union minister Vijay Goel said, "The Government does not subscribe to views expressed by Hegde."
Defense minister, Nirmala Sitharaman said, "The government has already said it is not on the same page with Hedge. Only five days are left now in the session. I hope Opposition will come on board now."
Will better sense prevail? We hope so!