Day after truce with government, Rahul takes swipe at Modi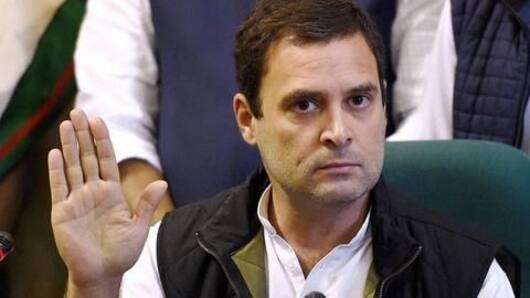 After Congress's consistent clamoring for PM Modi's apology disrupted the Parliament, FM Arun Jaitley placated them by saying that Modi didn't mean to question ex-PM Singh's commitment to India.
Congress accepted it and also apologized for derogatory remarks against Modi.
But, apparently newly-appointed Congress president is no mood to let it go. He has made a stinging attack on Modi. What's it? Read on!
In context
Rahul takes swipe after Parliament truce
Controversy
What is the controversy?
During Gujarat's campaign, Modi cited a dinner attended by Pakistan diplomats, where Singh and former VP Hamid Ansari were also present. Modi alleged that they were colluding with Pakistan to manipulate Gujarat elections.
Subsequently, Singh had slammed Modi for casting such aspersions for political mileage.
The parliament's winter session was marred by protests. Congress asked Modi to apologize for these remarks.
RaGa
Now, Rahul uses Jaitley's words against Modi!
However, to end the stalemate, Jaitley said that BJP holds both leaders in "high esteem" and didn't "mean" to question their commitment.
Congress was ostensibly satisfied. But, now Rahul has jumped into the fray.
Punning on Jaitley's name, Rahul tweeted "Dear Mr Jaitlie - thank you for reminding India that our PM never means what he says or says what he means. #BJPLies."
Love Politics news?
Stay updated with the latest happenings.
Notify Me
Back-room diplomacy
Interestingly, Jaitley's well-crafted apology was a result of back-room diplomacy
Interestingly, during the impasse, government and opposition were both looking for a way out. But, none wanted to look like they were backing down. However, RS Chairman Venkaiah Naidu nudged the government.
He facilitated a meeting between Jaitley and Azad. The apology "statement" was worked on jointly, allowing the deadlock to end.
Now, with Rahul deciding to spar further, how will BJP react?