Politics
'Lt Governor treats Arvind Kejriwal like a chaprasi'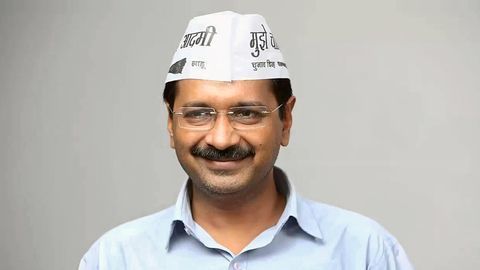 The one-upmanship between Delhi CM Arvind Kejriwal and Lt. Governor Anil Baijal has reached the Parliament. RS MPs slammed Baijal's constant interference in the state's functioning. They urged that Kejriwal should be allowed to operate.
SP said, "The Delhi government has no powers. The Lt. Governor treats the Chief Minister like a chaprasi (peon)."
Why did this discussion arise? What was the government's response?
In context:
Opposition supports Kejriwal in RS
30 Dec 2017

'Lt Governor treats Arvind Kejriwal like a chaprasi'
Latest feud

What was the latest feud between Kejriwal and Baijal?
The Kejriwal-led AAP government has alleged that Centre has paralyzed the government's working through L-G Baijal.
AAP's contention was that no bureaucrat obeys CM Kejriwal's orders.
The latest disagreement was after Baijal asked Kejriwal to "reconsider" the scheme providing doorstep delivery of 40 public services.
Baijal contended that in the present form, it would increase pollution, corruption and would cost the exchequer.
Love Politics news?


Stay updated with the latest happenings.
Opposition

What did the opposition say?
The opposition, including TMC, SP, CPI and CPI(M), expressed solidarity with Kejriwal. TMC said Delhi's people have elected the government. But, "Lt. Governor is dictating. What is being done?"
SP also raised the issue of Kejriwal not invited to Delhi Metro's Magenta line inauguration. It cited former PM AB Vajpayee's incident. He had refused to attend an inauguration until the state's CM was invited.
Government

How did the government react?
Replying to this, urban affairs minister Hardeep Puri said the Magenta Line was only for UP section; so, Kejriwal wasn't invited.
Regarding the Kejriwal-Baijal friction, Deputy Chairman PJ Kurien requested Puri to intervene.
Puri joked that in the past, he has negotiated with terrorists. But, "this (dealing with Kejriwal) will be difficult." However, he accepted the challenge and suggested taking Kejriwal-Baijal out for lunch.
Meanwhile, AAP seeks donations for Kejriwal's non-invitation to Magenta-line inauguration!

Funnily, Kejriwal's non-invitation to Magenta line's inauguration might work in AAP's favor. AAP is seeking donation based on the incident. It says "Let's convert every ounce of outrage into a powerful force." One can donate minimum Rs. 100 to express outrage over the incident.