Rahul Gandhi slams Centre over proposed passport changes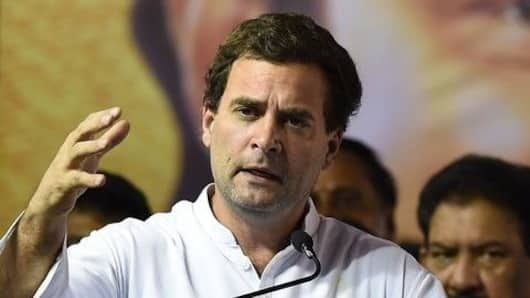 Congress President Rahul Gandhi slammed the Modi government after the Centre suggested that passports may no longer serve as valid address proofs.
With the Centre's decision to remove the last page from passports and introduce other changes, Rahul Gandhi said that the move demonstrates the BJP's "discriminatory mindset" and would relegate migrant workers to "second class citizens".
In context
Rahul Gandhi slams government over proposed passport changes
Rahul Gandhi slams the Centre's move
Treating India's migrant workers like second class citizens is completely unacceptable. This action demonstrates BJP's discriminatory mindset.https://t.co/6iiOy2rPKC

— Office of RG (@OfficeOfRG) January 14, 2018
Proposed changes
What the Ministry of External Affairs plans to do
The Ministry of External Affairs (MEA) recently announced its decision to remove the last page from passports which contain information related to a passport-holder's family, address, Emigration Check Required (ECR) status etc.
The MEA also announced a new, orange passport for holders with an ECR status. Non-ECR passport-holders would continue to get blue passports.
Love Politics news?
Stay updated with the latest happenings.
Notify Me
What is ECR and why the Centre's move is "discriminatory"
Emigration Check Required (ECR) is a category for applicants who have not completed the 10th standard in school but are looking to go abroad to work in one among a group of 18 countries, most of them in the Gulf.