Union Budget will probably tackle rural distress and unemployment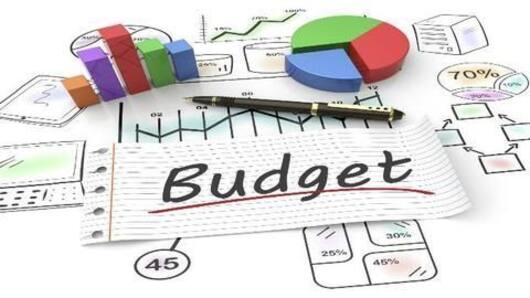 Next month, the NDA government will announce its last full-fledged budget. They signaled that it would resolve major issues plaguing the economy. These include rural distress, unemployment and reviving private investments.
PM Narendra Modi has had extensive discussions with his cabinet colleagues, leading experts and economists regarding this.
Rajiv Kumar, NITI Aayog's vice-chairman, indicated what can be expected.
Here's all about it.
In context
What to expect from Budget 2018?
Expert opinion
What have the experts suggested?
Kumar asserted that at the PM Modi-led meeting, experts suggested measures for raising farm productivity, reducing cost of farming and better market access for farmers.
The government also plans to infuse about Rs. 2.11tn in banks to strengthen them so that they can finance projects. To this, experts suggested that this should be followed by reforms so that lending decisions don't go wrong.
Unemployment
'Educated unemployment may be as high as 20%'
Further, Kumar indicated that NITI Aayog will come out with a new way of monitoring employment. Apparently, a task force, set up to investigate employment data, had revealed "startling" facts.
He stated that the current data presents a better picture on the jobs front; the actual educated unemployment may be as high as 20%.
Presently, India's unemployment is projected in the range of 5-6%.
Love Politics news?
Stay updated with the latest happenings.
Notify Me
Other discussions
What else was discussed at the meeting?
This comprehensive meeting was to set a new economic policy as growth is expected to pick up. Reportedly, demonetization's effects and GST's implementation hiccups have almost subsided.
The meeting included discussions on key issues like agriculture, rural and urban development, infrastructure, exports etc.
A stronger expert-driven policy was also discussed. Thus, efforts will be made to target sectors that need to be expanded.
Expectations
Meanwhile, what does the common man want?
Meanwhile, what are the aam aadmi's expectations?
The LocalCircles Citizens' Budget 2018 Poll, which got lakhs of responses from 50,000 participants in over 200 cities, answers this.
Indians want higher income tax slabs, more spending on agriculture and infrastructure, safer rail travel, more public investment and better health-care.
But, will citizens get what they want? That depends on FM Arun Jaitley.