Nagaland: Parties boycott Assembly elections, till Naga issue is resolved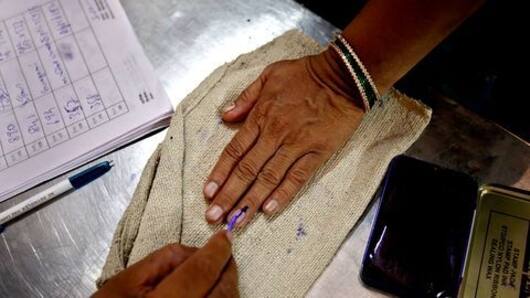 In a setback to next month's assembly elections in Nagaland, major political parties have bowed down to Naga demands. They have decided not to issue party tickets, name candidates and file nominations before the Naga political issue is resolved.
A joint declaration was signed by 11 political parties including ruling Naga People's Front (NPF), ally BJP and opposition Congress.
Here's more about it.
In context
Why are political parties boycotting Nagaland elections?
Issue
What is the Naga issue?
Since six decades, North-East India's peace has been marred by the Naga issue. The broad issue is that insurgent groups National Socialist Council of Nagaland-Khaplang (NSCN-K) and the National Socialist Council of Nagaland-Isak Muivah (NSCN-IM), which claim to represent the Nagas, are demanding a Greater Nagalim.
This would include present Nagaland, with parts of Manipur, Assam, Arunachal Pradesh and neighboring Myanmar.
Situation
What is the current scenario?
NSCN-IM, which is negotiating with the government since 1997, signed a framework agreement with the BJP-led Centre in 2015. Agreement details haven't been made public.
Last year, Modi's government began consultations with six more rebel groups.
In December'17, Nagaland assembly passed a resolution urging Centre to take steps to ensure a solution before elections and also requested EC not to announce poll-dates until then.
Love Politics news?
Stay updated with the latest happenings.
Notify Me
Declaration
Now, what have the political parties declared?
The influential Naga Hoho, representing 16 major tribes, and other civil organizations had urged EC to defer polls till a "final solution" is found.
Bowing to the pressure, regional and national parties have come together "in the greater interest of the state" to call for a "Solution before Election."
They say, deferring the elections, would "allow Naga political process to reach its logical conclusion."
BJP
BJP suspended its state leaders for signing the declaration
Though Congress has been vocal, BJP's stance isn't clear.
It suspended state leaders Tsasepi Sangtam and Kheto Sema, who represented the party at the meeting and signed the declaration, from primary membership.
They claim that the leaders weren't "authorized to sign or speak without directives of the party's central leadership."
They further stated that the sign can't be considered "authentic" and "from the party."
Postponement
But, can elections be postponed?
However, postponing elections won't be easy. An election can be stopped only through constitutional amendment and under "extraordinary circumstances."
Notably, a similar incident had occurred in 1998. NSCN and civil-society groups had asked political parties to boycott polls. Ruling Congress didn't respond. They filed nominations and ended up winning 59 of 60 seats.
Will it be the same story with ruling BJP this year?