Shiv Sena: Maha-government teaching sex education to Class-1 students disgraceful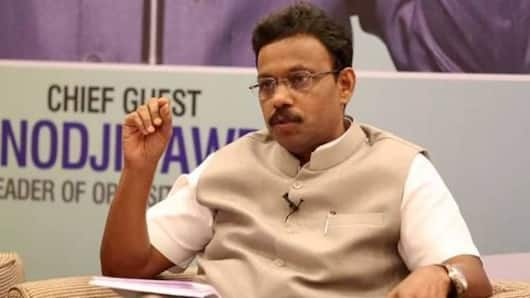 Shiv Sena's morality values have risen again. Their latest target is their own Maharashtra government's education minister Vinod Tawde.
They flayed him for including sex education in the syllabus for Class 1-5 students.
They claimed that there were "objectionable" words in the textbooks given to students for supplementary reading.
This was regarding the controversy surrounding two books which apparently has salacious content.
Here's more.
In context
Why is Shiv Sena angry with Maharashtra's education-minister?
Controversy
What is the controversy?
Leader of the opposition Congress' Radhakrishna Vikhe-Patil criticized two books, Bal Nachiketa and Maharishi Ved Vyas, published by the Pune-based Bharatiya Vichar Sadhana.
He said the books have words like "loss of virginity", "physical pleasure" and "sexual desire." He remarked, it also depicts characters Matsyagandha and Rishi Parasara's interaction with obscene phrases.
He added that this is "unsuitable, objectionable and inappropriate for children."
Tawde's version
What does Tawde have to say to these allegations?
Tawde claimed he hadn't read the books. He said that had Vikhe-Patil brought this to his notice, he would have ordered its ban. He claimed opposition just wanted political mileage.
He also declared that the books' "copy with the government is not the one Vikhe-Patil produced before the media."
Now, a committee has been set up to review the contents of the school book.
Love Politics news?
Stay updated with the latest happenings.
Notify Me
Shiv Sena
What is Shiv Sena's contention?
Calling the government's action "reprehensible," Shiv Sena added that Tawde's ministry hasn't done anything worthwhile for the newer generation.
They also demanded that the book be withdrawn, failing which Sena will launch an agitation.
Meanwhile, Vikhe-Patil also had a problem with the book's cost. He said books priced at Rs. 20 were bought for Rs. 50, as the publishing house has links with RSS.