Parliament Budget session: Longstanding logjam continues in both houses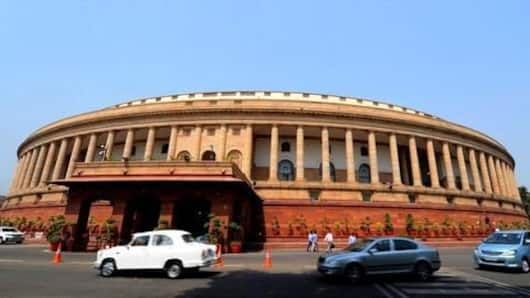 After a washout of business proceedings last week, protests and remonstrations continued to greet Parliament when it met today.
Opposition parties claimed that the ruling BJP has made no efforts to reach out to them.
The LS and RS were adjourned till 12pm and 2pm, respectively, owing to protests for special category status to Andhra, debate on Nirav Modi scam etc.
Here's more.
In context
How is the Parliament's Budget session proceeding?
Issues
Which are the main issues rocking Parliament?
There are several issues plaguing the Parliament. Congress, along with TMC, has been pressurizing the government for discussions on the banking scam and Rafale fighter jets deal.
Meanwhile, YSR Congress and TDP have been protesting for "special category status" for Andhra Pradesh.
AAP wants to discuss Delhi's sealing drive. TRS MPs are demanding increased reservation quota in Telangana.
Venkaiah Naidu
RS Chairman Venkaiah Naidu expressed disappointment at Parliament disruptions
Lamenting the frequent disruptions, RS Chairman Venkaiah Naidu contended that if this trend continued, people would lose trust in politicians.
He was worried about the lack of quorum in Parliament, which he claimed was the joint-responsibility of government and opposition.
He declared that "talk out" instead of "walk out" would be a better option.
He added that everything shouldn't end up in the "Well."
Love Politics news?
Stay updated with the latest happenings.
Notify Me
Compromise
Will the opposition and government reach a solution soon?
As government needs to pass the bipartisan finance bill soon, a compromise is necessary.
However, Opposition is adamant on its demands. So, unless government makes a dramatic proposal allowing this, there is little possibility of breaking the stalemate.
Now, how LS speaker Sumitra Mahajan and Naidu use their authority to prevail upon Parliament remains to be seen.