Politics
Indian aid worker remains untraceable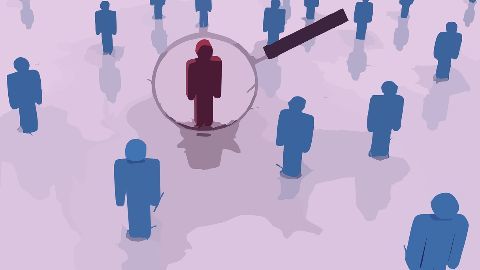 Judith D'Souza, who was abducted by unknown gunmen in Kabul remains missing despite efforts by the Afghan security forces to trace her whereabouts.
According to officials in Kabul, Afghan authorities have stepped up efforts to secure Judith's release.
Judith's family said they were hopeful of her release in light of the increasing efforts by the Indian and Afghan government.
In context:
Indian aid worker abducted in Kabul
Who is Judith D'Souza?

Judith D'souza is a development worker from calcutta who had been working in Kabul with the Aga Khan Foundation for the past year. Judith has worked in several countries, including in Afghanistan, Bangladesh, Sri Lanka, Bhutan, Kyrgyzstan, Mauritius and Nepal.
AKF

What is Aga Khan foundation?
The Aga Khan Foundation (AKF) is a private, not-for-profit international development agency, which was founded in 1967 by Prince Shah Karim Al Hussaini, Aga Khan IV.
AKF works with development issues such as poverty, hunger, illiteracy and ill health.
It works with local communities in the poorest parts of South and Central Asia, Eastern and Western Africa, and the Middle East.
Love Politics news?


Stay updated with the latest happenings.
How?

How was Judith abducted?
Judith was abducted while she was on her way home after visiting a friend in Kabul.
According to the driver, a car that was following them while they were returning, overtook them, and forced them to halt.
Gunmen emerged from the car and then abducted Judith.
She was allegedly also accompanied by a bodyguard, who is as yet unaccounted for.
Other abductions in the Past

In the past, 5 Indians have been abducted in Afghanistan. Among them, 3 were released while 2 were killed. Abduction of Foreign aid-workers is on increase in Aghanistan. In April 2016, an Australian woman aid-worker Katherine Jane Wilson was abucted by unknown gunmen.
9 Jun 2016

Indian aid worker abducted in Kabul
An Indian aid worker, working with the Aga Khan foundation was abducted in Kabul.
Identified as Judith D'Souza, she was abducted by gunmen from Kabul's Qala-e-Fatullah area while returning from dinner on Thursday night.
The gunmen allegedly released her driver soon after realising that he was an Afghan national.
So far no group has claimed responsibility for the abduction.
India's response

India's efforts to bring her back
The Indian government assured the family that it is working with the Afghan authorities to secure her release.
External Affairs Minister Sushma Swaraj tweeted that India would "spare no efforts to rescue her."
India's Ambassador to Afghanistan Manpreet Vohra said, "We are in constant touch with the Afghan government and they have assured us they will do everything possible for her safe return."
Love Politics news?


Stay updated with the latest happenings.
12 Jun 2016

Indian aid worker remains untraceable
13 Jun 2016

Pressure on Centre for Judith's release
West Bengal Pradesh Congress president Adhir Ranjan Chowdhury urged the Centre to ensure Indian aid-worker Judith D'Souza's safe release from Afghanistan.
Speaking on the matter, he said, "the Central government should be more proactive to secure the release of Judith."
West Bengal CM Mamata Banerjee stated that she was in constant touch with External Affairs Minister Sushma Swaraj for Ms D'Souza's safe release.
14 Jun 2016

Agencies say ISI hand in Judith's kidnapping
Indian intelligence agencies as well as foreign intelligence officers working in India stated that Pakistan's ISI was most likely behind the kidnapping of Judith D'Souza.
Officials said ISI probably convinced Afghan terror groups that Judith was of western origin due to her Christian name.
So far, neither the Aga Khan Foundation nor the Indian Mission in Kabul received any ransom call.