Politics
Internet suspended over temple desecration in Jammu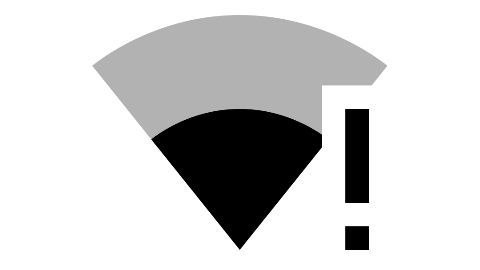 Officials in Jammu have notified that all internet services have been suspended in Jammu, following the violence that was sparked by the events of temple desecration in the city.
The suspension of the services was done primarily to prevent rumours from spreading through social media and networking sites.
The officials said that the suspension would be revoked if the situation returns to normalcy.
In context:
Jammu's temple desecration row
14 Jun 2016

Youth vandalises temple in Jammu
Police officials stated that a mentally unsound youth was reported to have vandalised a temple in the Roopnagar area of Jammu.
The youth, who was identified as Yasir Alfaz, was cited to be under psychiatric care from 2008.
Alfaz and a few others were arrested for activities of violence following the incident, while a head constable was suspended.
16 Jun 2016

Another temple desecration incident in Jammu
The city of Jammu witnessed another incidence of temple desecration, as a local resident vandalised a temple in Nanak Nagar yesterday.
The man was arrested soon after, and a large number of people came to the roads after news spread in protests against the act.
The accused was identified as Gurbachan Singh, a police constable who was under suspension for the past two years.
Love Politics news?


Stay updated with the latest happenings.
Violence

Violence ensues across Jammu following temple desecration
Following the incidents of temple desecration, there was widespread violence in the city of Jammu.
Twenty two people were arreasted for arson, although released later when the VHP threated an agitation and communal violence in the region.
Many peple took to the streets in riots and protests, and a bandh was called on Wednesday in Jammu, resulting in businesses and local establishments shutting shop.
CM Mehbooba Mufti appeals for peace

"

Jammu and Kashmir

is the most secular place and I don't want it to be hijacked by extremist forces," J&K Chief Minister Mehbooba Mufti said, appealing for calm following the activities of violence.
17 Jun 2016

Internet suspended over temple desecration in Jammu
Communal violence in J&K

Government data collated and published earlier this year shows J&K communal violence at 0 incidents reported in 2012 through 2015, except in 2013 where 4 incidents resulted in 61 people injured.
Love Politics news?


Stay updated with the latest happenings.
18 Jun 2016

Will not spare temple desecrators: J&K govt
The PDP government has assured the people of Jammu that a probe is underway to ascertain facts about the alleged desecration of two temples in the last week.
Minister for Law Abdul Haq Khan said, "we will not let anyone vitiate the conducive atmosphere, in which the tourism has flourished."
The BJP sought the transfer of police officers under whose jurisdiction the incidents occurred.