Karnataka poll result: NCP surprised, wants paper ballots over EVMs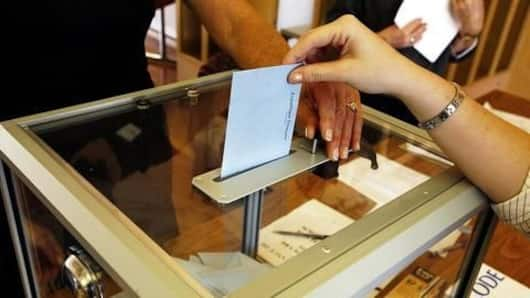 Maharashtra NCP president Jayant Patil was surprised at the Karnataka poll results and demanded that the Election Commission(EC) should revert back to paper ballots in future elections instead of the Electronic Voting Machines (EVMs).
Patil said what surprised him was that prior to the Karnataka elections, he had visited the state and people appeared to be "satisfied" with the Congress government.
Here's more.
In context
Karnataka result: NCP surprised, wants paper over EVMs
NCP Congress alliance
BJP's popularity plummeting, NCP and Congress working on alliance
Patil said BJP was losing popularity and therefore, NCP and Congress were working towards forging an alliance in future polls.
"Presently, the BJP wave has receded and hence, the NCP and the Congress have come together to contest elections," he said.
The Congress has also decided to merge with the NCP for the Maharashtra by-polls to two Lok Sabha seats, scheduled on May 28.
Upcoming Maharashtra By-polls
NCP will contest Bhandara-Gondia, Congress for Palghar
While the NCP will be fighting for the Bhandara-Gondia seat, the Congress will contest the Palghar seat.
Patil is confident that Congress nominee Damodar Shingda will win the Palghar Lok Sabha by-poll.
It was the resignation of sitting BJP MP Nana Patole in Bhandara-Gondia and the death of Palghar's sitting BJP member Chintaman Wanga that necessitated the by-elections.
Love Politics news?
Stay updated with the latest happenings.
Notify Me
Karnataka poll results
Elections were held for 222 seats on May 12. The BJP won 104 seats, a gain of 64, while the Congress bagged 78, a loss of 44 seats. The JD(S) secured 37 seats, down by three from its previous tally.