Politics
J&K CM Mehbooba Mufti wins Anantnag bypoll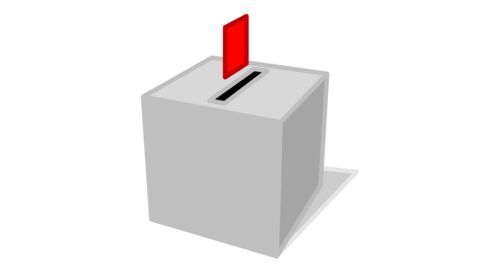 Out of 42,840 male voters and 41,227 female voters, around 29,084 used their franchise in Anantnag bypoll.
PDP President Mehbooba Mufti secured 17,701 votes against Hilal Ahmad Shah of the Congress Party with 5,616 votes.
Ms. Mufti faced a three-corner battle in the by-poll, contesting against Mr. Shah of the Congress and Mr. Misger of the National Conference.
In context:
Mehbooba Mufti wins Anantnag assembly by-election
Anantnag Assembly Constituency

The Anantnag Lok Sabha constituency is one of the sixth Lok Sabha constituencies in Jammu Kashmir state in northern India. The previous sitting member of parliament from the Anantnag constituency was Beg Mirza Mehboob of the Jammu and Kashmir National Conference.
About Mehbooba Mufti

Who is Mehbooba Mufti?
Mehbooba Mufti is the daughter of PDP founder Mufti Sayeed.
She is the president of the JK Peoples Democratic Party since 2016.
Elected on 4 April 2016, Mehbooba Mufti is the 9th and the current CM of JK.
In 2004, she won her first Lok Sabha election from south Kashmir. In 2014, post her father's death, Ms. Mufti returned to politics.
Love Politics news?


Stay updated with the latest happenings.
04 Apr 2016

Being the first woman CM of Jammu and Kashmir
Mehbooba Mufti was elected as the first woman Chief Minister of Jammu and Kashmir.
She took oath as the CM of Jammu and Kashmir at a modest ceremony in Srinagar.
Post her win, Prime Minister Narendra Modi tweeted, ''May the new Government of JK leave no stone unturned in fulfilling dreams, aspirations of the people and take JK to new heights of progress.''
Clashes

Protests during Anantnag bypolls
Opposition parties, including the Congress and the National Conference, walked out from the JK Assembly and protested against the alleged use of money power in the Anantnag bypoll.
According to the ANI's report, the protests against the unsealed Electronic Voting Machine put a halt on counting of votes.
Congress supporters alleged bogus vote counting in the name of postal ballots and shouted anti-government slogans.
Kashmir by-polls: Voting raised in Anantnag by-election

About 34% voters utilised their franchise during bypoll elections in the Anantnag Assembly constituency. The Anantnag seat was vacant post former CM Mufti Sayeed's demise on January 7, leading to the postponementof bypolls to 22 June.
26 Jun 2016

J&K CM Mehbooba Mufti wins Anantnag bypoll