Uttar Pradesh: After brouhaha, Yadavs finally vacate government bungalows
Politics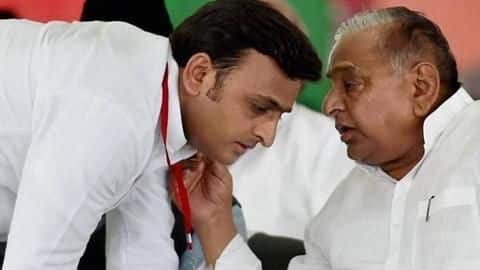 Days after six former Uttar Pradesh Chief Ministers were asked to vacate their government bungalows by Supreme Court, Samajwadi Party head Akhilesh Yadav and father Mulayam Singh Yadav were spotted leaving their residences.
While Yadav junior is said to be shifting to his bungalow in Lucknow's Sahara Shahar, there is little clarity over where Mulayam Singh Yadav will be residing.
The shifting
Earlier, father-son duo had sought more time to vacate bungalows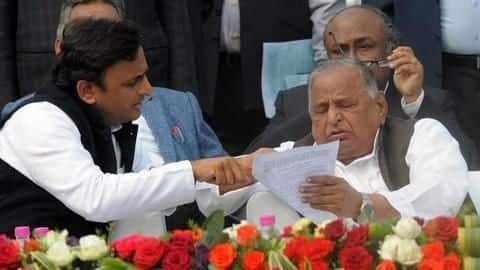 The apex court had directed former CMs to leave government residences by June 2. The father-son duo had sought more time.
"Both Netaji (Mulayam Singh) and I don't have any place in Lucknow. If you (media) can find a place for us, let us know," Akhilesh Yadav had said earlier.
But they decided to abide by the order, and loaded tempos left their residences.
SC order
Here's looking at what the Supreme Court told the former-CMs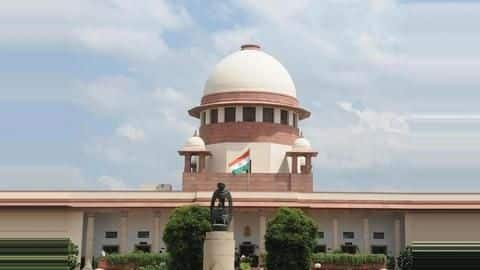 Hearing a plea by NGO Lok Prahari, the Supreme Court struck down amendments made by the Akhilesh Yadav government in UP Ministers Act, 1981, that allowed former CMs to live in government residences indefinitely after exiting offices.
Saying it doesn't tow the line of constitutional equality, the apex court said former CMs were entitled to security, not bungalows; and asked them to vacate residences.
The process
Six chief ministers get notices, only two start shifting belongings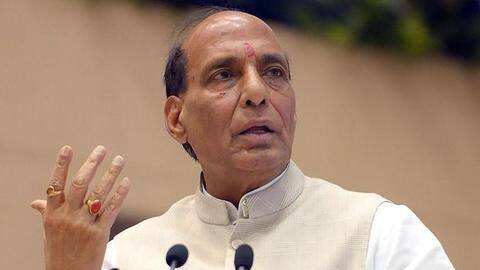 The Estate Department issued notice on May 17 to the Yadavs, Rajnath Singh, ND Tiwari, Kalyan Singh and Mayawati.
Estate officer Yogesh Kumar Shukla later informed only Rajnath and Kalyan had begun vacating the bungalows.
Citing Tiwari's ill-health, his wife, Ujjwala, requested Yogi Adityanath to allow them to stay in the bungalow. Ujjwala even said these were Tiwari's last days.
Bungalow love
Meanwhile, Mayawati's residence turned into Kanshi Ram Memorial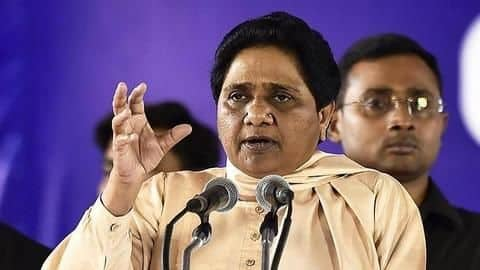 After being served with a notice, BSP reportedly converted Mayawati's Mall Road bungalow in Lucknow to party founder Kanshi Ram's memorial.
Later, Mayawati sent keys of a bungalow on Lal Bahadur Shashtri Marg via speed post, saying this was the bungalow allotted to her as CM.
Shukla, however, differed, and claimed it was the Mall Road bungalow which she had to surrender.