Politics
Early polls on elections show voters' stand against ruling party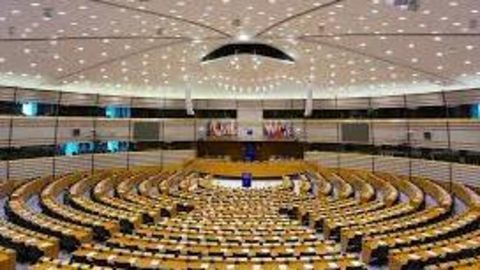 Australia's ruling party, the Coalition government, saw it meet a close call against its opposition Labour party in early polls.
In the latest official electoral count, out of the 150-seats in the House of Representatives, the Coalition government saw itself with 69 seats, while the opposition bagged 70 seats.
With five seats to other parties, this shows a 3 percent swing against the government.
In context:
Australia election results fringing on a close call
What is Australia's Coalition government?

Australia's Coalition government is one that involves political alliances between various parties, with its current leader Malcolm Turnbull governing as Australia's Prime Minister. It has been in existence among Australian political circles since 1923.
Bill Shorten's campaign measures

Opposition draws up strong campaign measures
The opposition party's leader drew up a measure whereby the party would enable nearly $71 billion dollars in budget savings over the next decade.
The opposition party also sketched out economic benefits like capital gains tax breaks for its citizens.
The party had its strong stand on providing major funding for health and education, which drew good attention from middle-class Australian families.
Love Politics news?


Stay updated with the latest happenings.
Dissatisfaction over Turnbull government

Voters dissatisfied over Turnbull government
Most voters expressed dissatisfaction over Australia's ruling party, which predominantly aimed at campaign measures that would voters felt would affect them over time.
The ruling government, led by the former suave investment banker, Malcolm Turnbull, spoke high about economic management but nothing in terms of national security.
The party also put voters to test when reports about a possible privatisation of Medicare sprang up.
What is the House of Representatives?

In the Australian government, the House of Representatives signifies one of the two chambers of the Australian Parliament. Known as the lower house and seating 150 members, a three-year term is granted to all its members. The upper house is called the Senate.
02 Jul 2016

Nearly 15 million voters set to cast their votes
The ruling party's leader, Malcolm Turnbull, will see a political battle with opposition party's chief, Bill Shorten.
The ruling party currently holds around 90 seats out of the 150 seats, while the opposition holds 55 seats and other parties holding five other seats.
If the ruling party does not win majority, it could result in a hung parliament or a minority government.
03 Jul 2016

Early polls on elections show voters' stand against ruling party
Love Politics news?


Stay updated with the latest happenings.
04 Jul 2016

Aus leaders in talks as hung parliament looms
The leaders of Australia's main two political parties have begun holding discussions with independent MPs to form a minority government.
Officials said the results wont be out until late on Tuesday, and analysts predict no body would enough votes for an outright majority.
However, PM Malcolm Turnbull stated that he expected to win all 78 seats required by him to form a new government.