Mayawati vacates official bungalow on last day, avoids showdown
Politics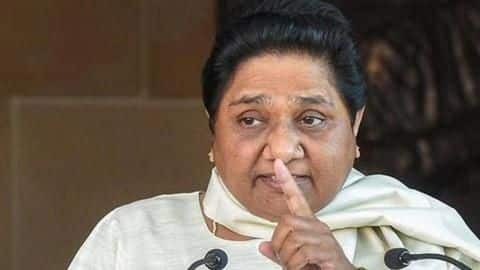 In a sudden turn of events, BSP chief Mayawati announced yesterday that she is vacating her official bungalow at 13A Mall Avenue.
She also invited media inside, a rare gesture being seen as an attempt to counter BJP's allegations that the "Dalit ki beti" ("Dalit's daughter") had become "daulat ki beti" ("daughter of wealth").
Irrespective, a showdown with the government has been averted.
SC order
The order that led to shifting of several former CMs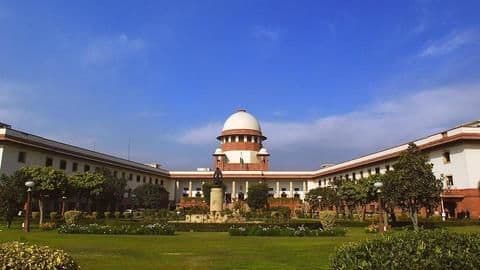 On May 7, the SC struck down amendments introduced by the Akhilesh Yadav government in the UP Ministers (Salaries, Allowances, and Miscellaneous Provisions) Act, 1981, that allowed former CMs to stay in official residences even after their term ends.
This impacted Rajnath Singh, Mulayam Singh Yadav, Akhilesh Yadav, Mayawati, ND Tiwari and Kalyan Singh, who were given 15 days to vacate their allotted bungalows.
CMs
Rajnath and Kalyan moved out, Akhilesh and Mulayam followed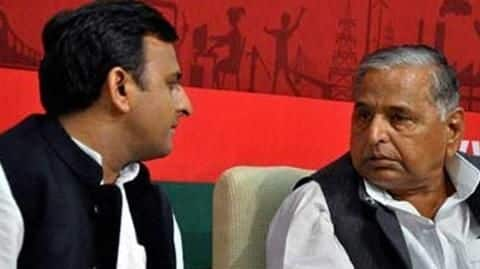 Rajnath Singh and Kalyan Singh were the first to move out. After initially seeking two years to vacate, Akhilesh Yadav and father Mulayam also moved to a VVIP guesthouse in Lucknow.
Mayawati, meanwhile, vacated one at Lal Bahadur Shastri Marg, but held on to a second bungalow at 13A Mall Avenue, claiming it had been converted into a memorial for BSP Founder Kanshi Ram.
Mayawati
How Mayawati's leafy bungalow became a memorial within days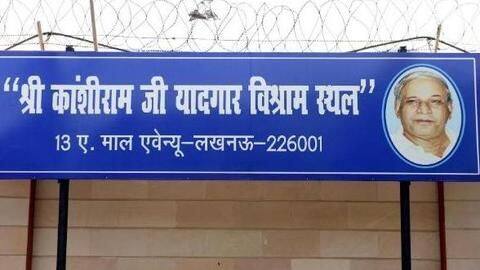 Incidentally, the conversion of the bungalow to Kanshi Ram's memorial was done days after a notice of eviction was sent to these former CMs.
A BSP leader had said Mayawati will shift to a nearby bungalow but the 'Vishram Sthal' was now BSP's 'property'.
But contradicting his claims, Estate Officer Yogesh Shukla said the bungalow belonged to the state government.
Blame game
Mayawati leaves while accusing Yogi government of diverting attention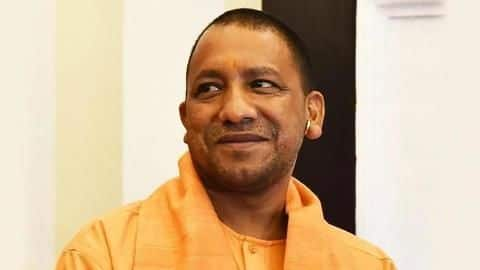 Yesterday, on the last day of the 15-day deadline, Mayawati announced she is moving to an adjacent plot, 9 Mall Avenue.
She alleged the Yogi Adityanath government, which had already sent two notices, was trying to divert attention from its recent electoral defeats.
She said she had hoped media would show some restraint, but assured she understood the "pressure from the government."
Status
ND Tiwari yet to vacate his premises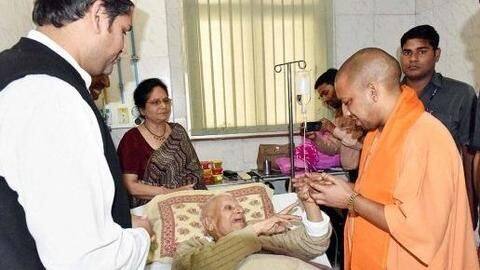 Mediapersons reported Mayawati's room was spacious and neat, but had just one bed. Her statue was erected beside Kanshi Ram's.
The former left with an advice for the government: "Please remember it's a 'Kanshiramji Yaadgar Sthal' for me and millions of others."
Now only Tiwari is to vacate his residence. His wife Ujjwala has sought more time, pleading he is in his "last stages."