After much pressure, Akhilesh Yadav leaves behind vandalized official bungalow
Politics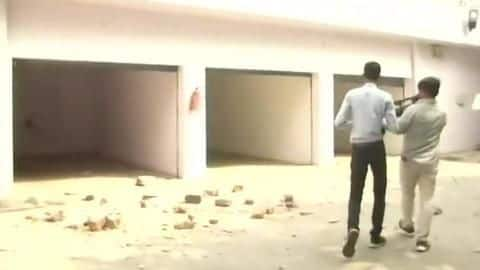 When a team of 'Rajya Sampatti Vibhaag' visited former Uttar Pradesh Chief Minister Akhilesh Yadav's government residence after he left, they were shocked to see the state of the house.
The luxurious bungalow was vandalized and many structures brought to the ground.
Yadav was reportedly upset about leaving the house, on which he had spent Rs. 42 crore for renovation.
The damage
Apparently, swimming pool was filled with sand, ACs taken away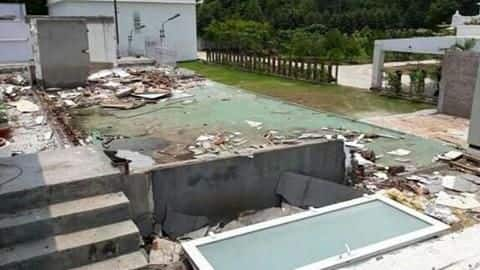 The keys to the 4 Vikramaditya Marg bungalow was given to officials late Friday night, and they paid a visit the next day.
An official alleged ACs, imported ceilings, garden lights and bathroom fittings had been removed. The all-weather swimming pool was filled with sand. Turkish tiles were broken.
Switchboards were ripped off, and a few parts damaged beyond repair.
Details
Not only this, messages were scribbled on bedroom walls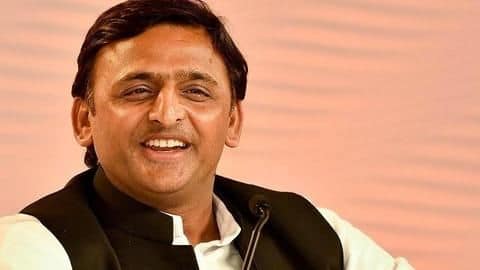 Apart from the damage to infrastructure, messages like, "It's a bad day', 'Life is too short, don't worry'", were scribbled on the walls.
The gym that was constructed by fitness freak Akhilesh Yadav was completely vandalized.
A senior official of the Estate Department said they will serve a notice for recovering missing items and assess the cost of damage done to the government property.
The battle
Soon, SP and BJP got embroiled in verbal spat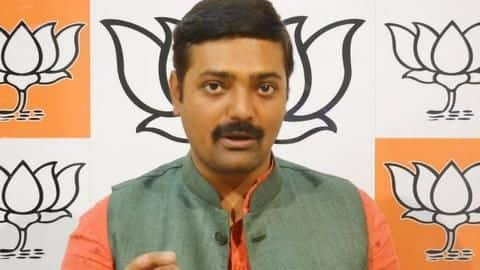 After photos of the residence came to light, BJP Spokesman Rakesh Tripathi said, "The entry of the estate department has exposed the opulence of the Yadavs and also how they wasted public money."
SP leader Sunil Singh Yadav said it was a conspiracy but didn't talk about the damage.
Meanwhile, when asked about the damage, Akhilesh asked media to "not do things like this."
The order
Looking at the SC order that led to Yadav's evacuation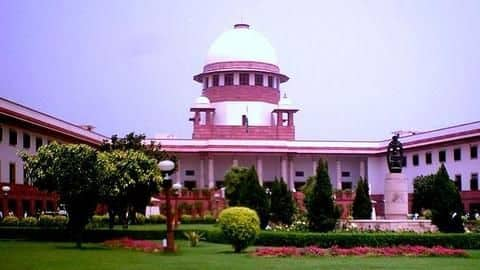 Hearing a plea by NGO Lok Prahari, the SC had struck down amendments made by the Yadav government to UP Ministers Act, 1981, that allowed former CMs to live in government-residences indefinitely after exiting offices.
Six former CMs- Rajnath Singh, ND Tiwari, Mayawati, Mulayam Yadav, Kalyan Singh and Akhilesh- were asked to exit their bungalows.
But none left their house like Yadav Junior did.