Politics
BJP's Dayashankar equates Mayawati to a dog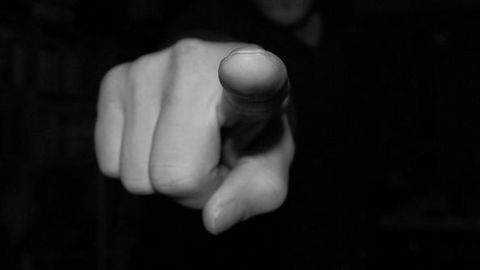 Expelled BJP leader Dayashankar Singh took a fresh dig at BSP supremo Mayawati, equating her to a "dog" and called her a "coward woman."
Addressing a meeting in Manipuri, he said Mayawati was "like a dog that chases speeding cars on roads, but steps back as and when the vehicle stops."
He retracted his statements later saying he meant that "she calls us dogs."
In context:
Political sexism in India: Some cases
Sexism

Women in politics and casual sexism
While women in general are faced with discrimination across the world, sexism in politics is a mere reflection of it .
If we look at the narrative of sexism in politics, it has been in existence for a long time in India.
Former PM Indira Gandhi at one time was described as 'goongi gudiya'. The same term was also used for Mamata Banerjee.
More cases

Racial slur against Sonia Gandhi
BJP's Giriraj Singh, while talking about Sonia Gandhi, questioned "whether her 'white skin' was the reason she secured the top job in Congress."
He tendered an apology later.
In another case of undermining women's abilities, Sushil Kumar Shinde told Jaya Bachchan who was mediating a Rajya Sabha discussion on the Assam violence, "it was a serious matter and not the subject of a film."
Love Politics news?


Stay updated with the latest happenings.
Attack on Gul Panag

In 2014, Academician and writer Madhu Kishwar took a dig at AAP member Gul Panag when she tweeted in bad taste, "Gul Panag is cute but not politically astute."
Smriti Irani

Smriti Irani, a frequently attacked minister
Smriti Irani had been a regular target of derogatory comments in the recent times.
After the recent cabinet reshuffle moved her from HRD ministry to Textiles, Irani faced many a comments mostly because of her being a woman.
For instance JDU MP Anwar Ali made this crass remark which said, "good that she is a textile minister; it will help in covering her body".
20 Jul 2016

UP BJP leader makes offensive remarks on Mayawati
Uttar Pradesh BJP leader Dayashankar Singh in a controversial attack on BSP (Bahujan Samaj Party) leader Mayawati, likened her to a sex worker.
Singh accused Mayawati of selling party tickets for money to the highest bidder.
Talking about the ticket distribution in BSP, he said "Mayawati's character is worse than that of a prostitute, who fulfills her commitment after being paid."
05 Sep 2016

BJP's Dayashankar equates Mayawati to a dog
Love Politics news?


Stay updated with the latest happenings.
25 Jan 2017

BJP's Vinay Katiyar defends remarks on Priyanka Gandhi
BJP leader Vinay Katiyar earlier today said BJP had "prettier" campaigners than Priyanka Gandhi.
Katiyar was roundly criticized for his "sexist" remarks. Gandhi responded and said it reflected BJP's mindset towards women.
However, Katiyar defended himself and said being beautiful wasn't bad.
He added: "I said we have many pretty leaders, like Smriti Irani. Smriti Irani is a pretty face and a good leader."
05 Feb 2017

Smriti Irani claims she was victim of misogyny
Union Minister Smriti Irani has alleged that Tehseen Poonawalla published a sexist tweet against Irani, asking her to erect a 56-inch pole in all universities with a condom over them.
Poonawalla rejected Irani's claims saying "I am anything but sexist. If at all I am very very liberal."
He said he would take legal action against Irani for her allegations.