'Hindu-Pakistan': Aligarh youth offers Rs. 11,000 for blackening Tharoor's face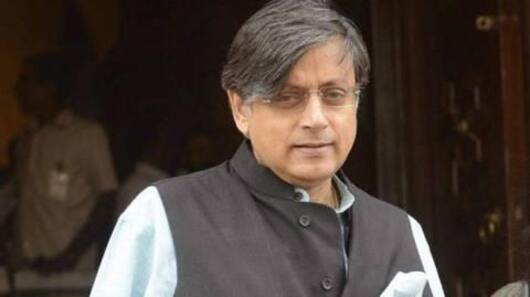 After Congress leader Shashi Tharoor's 'Hindu Pakistan' remark, a Muslim youth leader from Aligarh has announced a reward of Rs. 11,000 for anyone who blackens his face.
"This irresponsible statement is backed by Congress leadership and has hurt not only Hindus but patriotic Muslims too, and is an attempt to divide Hindus and Muslims living together in a great nation," said Mohammad Amir Rashid, President, Muslim Youth Association.
In context
Shashi Tharoor in trouble after 'Hindu Pakistan' remarks
Comments
What did Tharoor say?
Delivering a lecture on 'Threats Faced by Indian Democracy and Secularism' in Thiruvananthapuram, Tharoor said yesterday that BJP will create a 'Hindu Pakistan' if it won power in 2019.
"Our democratic constitution as we understand it will not survive," he added, predicting BJP may write a new constitution.
The only thing that was stopping it currently is a two-thirds majority in Rajya Sabha, Tharoor said.
Congress can't see India progressing under BJP regime: Rashid
Responding to the statements, Rashid, a regular to RSS shakhas, said, "Congressmen are prepared to go to any extent...to attain power because they are not prepared to see India progressing under the BJP regime."
Love Politics news?
Stay updated with the latest happenings.
Notify Me
Controversy
BJP demands apology, Congress distances, but Tharoor stands firm
Tharoor's comments have sparked a major controversy. While BJP demanded an apology, Congress distanced itself from the remarks.
It also warned its leaders to exercise restraint while responding to BJP's "hatred-filled" statements.
However, Tharoor stood by what he said. "If (BJP) is no longer interested in 'Hindu Rashtra,' they must admit. Until then, how can one apologize for reflecting their point accurately," he responded.