Politics
Theft in TMC's office in Parliament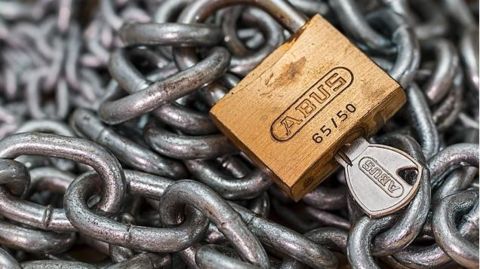 A sum of Rs.30,000 was reported missing from the Trinamool Congress office in the Parliament Complex.
The amount stolen was kept in a locker and was from contributions made to the party's welfare fund.
The Parliament building, considered one of the most secure zones in the country, has been in the news recently for its security protocols or the lack thereof.
In context:
Security breaches in Indian Parliament
Details

Stringent security measures in Parliament fall short
In 2013, a 1500 strong unit called the 'Parliament Duty Group' was created to provide armed security to Parliament.
Delhi Police guards the outer periphery; the Parliament Security Service has 500 personnel, the complex is equipped with 450 CCTV cameras and there is a K9 team.
Despite the existence of stringent security measures in the Parliament complex, multiple instances show it isn't nearly foolproof.
Details

BJP MP trifles with Parliament security
In 2005, an MP of the Bharatiya Janata Party, Vijayendra Pal Singh was pulled up for parking his car within the Parliament complex by using a 'fake sticker' to access the building.
According to Mr. Singh, it was a deliberate attempt intended to shed light on loopholes in Parliament's security.
An investigation was conducted and Mr. Singh's actions were "disapproved" and dismissed as 'indiscretion'.
Love Politics news?


Stay updated with the latest happenings.
Details

Pepper spray 'attack' in the Lok Sabha
In 2014, an MP from Vijaywada from the Congress emptied nearly two bottles of pepper spray in the Lok Sabha leaving members wheezing and their eyes burning.
Sixteen MPs were suspended for this hooliganism.
Parliament's Security Service insisted the Government review frisking exemptions given to MPs to avoid such vandalism in the future.
July 2016

AAP MP undermines Parliament's security protocols
Bhagwant Mann, an Aam Aadmi Party MP was severely reprimanded for recording and uploading onto Facebook a 12 minute video that disclosed Parliament's security protocols.
Mann alleged he wanted his constituents to see Parliament procedure but stringent rules allow only certain areas of Parliament to be filmed.
Until the pending investigation is concluded, Mann is barred from the Lok Sabha for two weeks.
09 Aug 2016

Theft in TMC's office in Parliament