Politics
US Secretary of State John Kerry meets Sushma Swaraj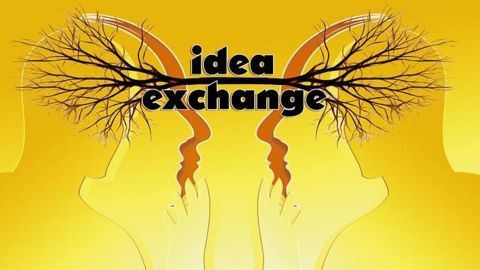 The 2nd Indo-US Strategic and Commercial dialogue was held in New Delhi on August 30.
The dialogue was co-chaired by Indian External Affairs Minister, Sushma Swaraj, Commerce and Industry Minister Nirmala Sitharaman with US Secretary of State, John Kerry and US Secretary of Commerce, Penny Pritzker.
Sushma Swaraj, described her meeting with John Kerry, as a "meeting of minds" with regards to terrorism.
In context:
Indo-US Strategic and Commercial Dialogue
About

Indo-US Strategic and Commercial Dialogue
'The Dialogue' is essentially a comprehensive form of engagement to deliberate upon the entire range of issues of cooperation between the two countries.
'The Dialogue' was elevated to a Strategic and Commercial Dialogue (S & CD) in January 2015 when US President Barack Obama visited India.
The first S & CD was held in the US on September 22, 2015.
Defining Partnership of the 21st century

US Secretary of State, John Kerry: "This is the last time I have the privilege to lead this dialogue, but I'm very confident that we'll continue to strengthen what President Obama has called "defining partnership of the 21st century".
Love Politics news?


Stay updated with the latest happenings.
Scope

Indo-Us Strategic and Commercial Dialogue
The S & CD will be followed by high-level inter-agency delegations on both sides.
Commerce Minister Nirmala Sitharaman will hold meetings related to trade and investment with her US counterpart.
Other issues expected to be taken up are related to visas, the totalisation agreement, innovation and entrepreneurship.
The India-US CEO Forum meeting will be co-chaired by Cyrus Mistry of the Tata Group.
Totalisation agreement

Totalisation agreements are international agreements that eliminate dual social taxation, both in the home country and the country where an employee works. Till now, India had signed totalisation agreements with 14 countries, including many in Europe; while the US has signed it with 24 countries.
31 Aug 2016

US Secretary of State John Kerry meets Sushma Swaraj
India's position

Terror tops the agenda at Indo-US dialogue
Sushma Swaraj said "We both agreed that nations must not maintain double standards such as the categorization of good and bad terrorists, nor must they act as sanctuaries and safe havens for terrorist organizations".
She went on to say "We reaffirmed the urgent necessity for Pakistan to dismantle safe havens for terrorists and criminal networks, including Lashkar-e-Taiba, Jaish-e-Mohammad and D-Company."
Love Politics news?


Stay updated with the latest happenings.
Key statements

Concurrence with India's position
John Kerry made a strong statement and said the US "stands with India against all terrorism no matter where it comes from."
He concurred with India's position and had conveyed to Pakistani officials about "the need for Pakistan to deprive any (terrorist) group of sanctuary". He specially mentioned the Haqqani network and the Lashkar-e-Taiba, who are believed to be behind terror attacks in India.
Summary

Key issues being worked upon
John Kerry and Sushma Swaraj signed a 'cyber framework' to clamp down on the rising menace of cyber crime.
Kerry said that the US was committed to bring new technologies to help with India's renewable energy targets.
He added that the US also hoped to see this cooperation manifest in the form of new reactors for India that deliver reliable electricity.