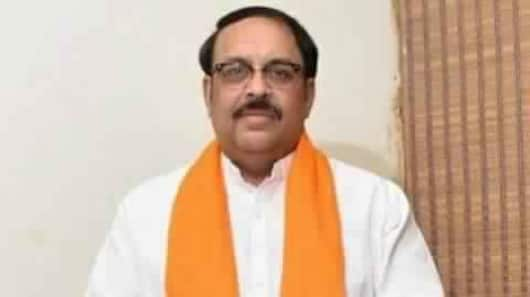 BJP to start agitation against Punjab government from Oct 2
The BJP unit in Punjab yesterday announced a state-wide agitation from October 2 against the Amarinder Singh government accusing it of failing on all fronts.
There has been no development in Punjab and the law and order situation has deteriorated under the Congress government, State BJP President Shwait Malik alleged.
BJP's agitation will start from Jalandhar with slogan 'Congress Gaddi Chodo'.
Here's more.
Funds released during SAD-BJP regime returned unspent: Malik
Malik claimed that development works have witnessed a setback since the Congress came to power in Punjab.
"The funds which were released during the previous SAD-BJP regime have been returned unspent," Malik said.
"This government is by the people, but it is certainly not for the people. It is only serving Congress workers and leaders," the Punjab BJP Chief said.
Admin run by bureaucracy, Amarinder completely missing: Malik
Malik alleged that the Congress government has just been making excuses of inheriting an empty exchequer ever since it came to power last March.
The government had no intention to work for the welfare of people, he continued.
"The administration is run by the bureaucracy and Chief Minister is completely missing. He (Amarinder Singh) neither goes to office nor meets people," he said.
Love Politics news?
Stay updated with the latest happenings.
Yes, notify me
'Where is the Rs. 50,000 Shagun scheme promised?' asks Malik
Malik, who is also a Rajya Sabha MP, accused Punjab government of failing to honor its poll promises.
"Farmers who were expecting a complete debt waiver are feeling cheated. Youths are not getting jobs. Where is Rs. 50,000 Shagun scheme which was promised? Industry was promised power at Rs. 5/unit. But now the State's industry was being forced to pay Rs. 10/unit," he said.
BJP demands arrest of culprits involved in sacrilege incidents
The 55-year-old also charged the State Government with trying to vitiate the atmosphere under the garb of the Justice Ranjit Singh Commission report on sacrilege incidents in order to divert attention from its "failures".
"We demand that the real culprits involved in the sacrilege incidents, whichever party they belong to, must be arrested," said Malik, who replaced Vijay Sampla, to become the unit chief.
For 2019 polls, campaign committee has been formed, says Malik
Taking on the State Government on the issue of law and order, Malik alleged that the situation has deteriorated.
"At least four robbery incidents have been reported alone in Amritsar district in the past few days and police have failed to nab the accused," he said, adding in view of the 2019 Lok Sabha elections, a campaign committee has been formed.