Abolish voting-rights of those having more than 2 kids: Ramdev
Politics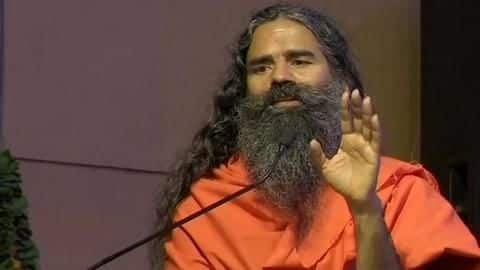 Yoga guru Baba Ramdev recently spoke about the population in the country, and said bachelors like him should be respected more.
He also said those having more than two kids should not be allowed to vote.
Further, he added those capable of raising kids should have 10, if they want to, and even give one or two kids to him, while the crowd clapped.
Twitter Post
Ramdev's idea of population control involves fundamental rights
#WATCH: Yog Guru Ramdev says, "is desh mein jo hamari tarah se vivah na kare unka vishesh samman hona chahiye, aur vivah kare, to 2 se jyada santaan paida kare to uski voting right nahi honi chahiye" pic.twitter.com/hXhsZtM07l

— ANI (@ANI) November 4, 2018
Legislation route
Separately, Ramdev talks about Ram Mandir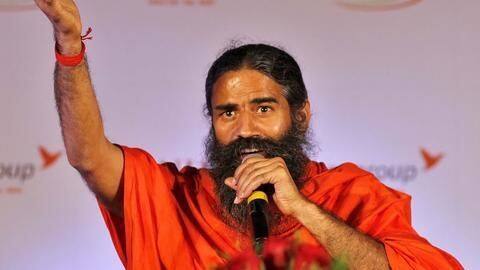 Baba Ramdev, who has opinions on all raging issues, also waded into the Ram Mandir debate and said a legislation should be brought in the Parliament if the Supreme Court doesn't deliver a verdict soon.
"If the apex court doesn't take a decision soon, then Parliament is the highest institution in a democracy and there is nothing wrong in bringing a legislation," he said.
Views on Mandir
What'll be built in Ayodhya if not Mandir, asks Ramdev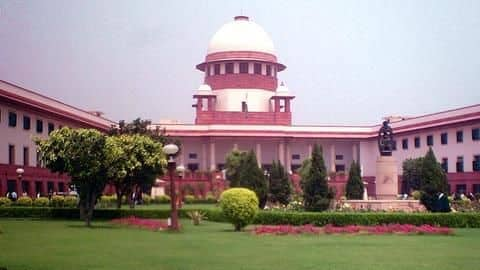 Speaking to reporters at the sidelines of an event organized by Patanjali, Ramdev voiced his thoughts on the temple.
"What else will be built in Ayodhya if not a Ram Temple," he said.
On October 29, the apex court listed the matter for hearing in January, meaning it will be decided next year when the disputed land case would come up for hearing.
Details
Notably, some groups don't want the route of legislation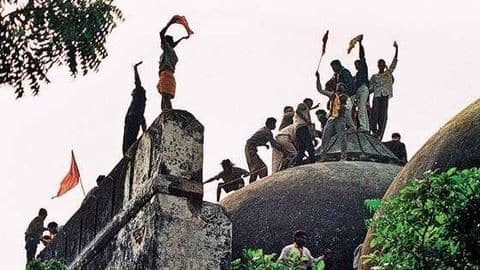 Notably, Congress and Muslim bodies are not in favor of the legislation. They want the stakeholders to wait for the apex court's verdict and not rush before that.
Till now fourteen pleas have been filed against the 2010 judgment of Allahabad High Court which said the 2.77 acres of disputed land should be equally divided among Sunni Waqf board, Ram Lalla and Nirmohi Akhara.