Politics
SP, Congress in talks for alliance: Akhilesh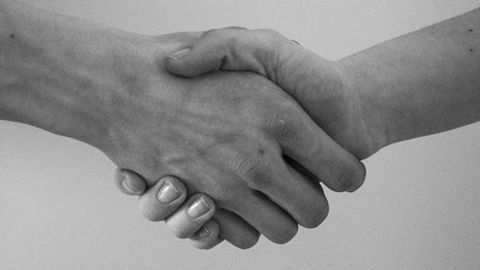 UP Chief Minister Akhilesh Yadav admitted that the Samajwadi Party and the Congress were in talks for a possible alliance before the upcoming UP polls.
He added that the two parties also discussed this at the Lok Sabha; however, he clarified that Mulayam Singh Yadav would take the final call.
He said "We will benefit the most from an alliance."
In context:
The 2017 Uttar Pradesh polls
Introduction

About the upcoming UP polls
The crucial Uttar Pradesh legislative assembly polls that decide the fate of 403 Vidhan Sabha seats are expected to be held in early 2017.
Samajwadi Party is trying to retain power; Bharatiya Janata Party, Congress, and Bahujan Samaj Party are looking for a victory.
The ruling SP has 229 Vidhan Sabha seats, opposition BSP has 79, BJP has 41, and Congress has 29 seats.
Candidates

Party CM candidates for elections
For the 2017 UP elections, all three major parties projected their candidates for the Chief Minister post except the BJP.
Ruling party Samajwadi Party has declared Akhilesh Yadav as the CM candidate while Bahujan Samaj Party announced Mayawati as their candidate for the CM.
Shiela Dikshit has been announced as the Congress' CM candidate to woo Brahmin voters and mobilize UP's women voters.
Love Politics news?


Stay updated with the latest happenings.
Shiv Sena in UP

The Uddhav Thackeray-led Shiv Sena had announced that it would be contesting from 200 assembly constituencies. The party has reportedly increased its target to 200 seats, nearly half of the total seats and over six times more than its previous unsuccessful contests.
Strategies

Parties' various strategies to win votes
BJP in UP is looking to strike a balance between forward castes, backward castes, and all backgrounds' vote banks.
Top BJP leaders, including PM Modi, are likely to campaign and address rallies.
Ruling SP launched 'Mission 2017' to make people aware of its schemes; it recently launched a free smartphone scheme.
Congress planned several 'yatras' to counterattack biggies from other parties in the elections.
BSP MLAs join BJP ahead of polls

While the 2017 UP polls could be a close contest between BSP and BJP; several BSP MLAs have joined BJP. However, BSP's strategy is to attack all its competitors BJP, SP, and Congress through the massive "mega rallies" across UP.
09 Oct 2016

After Rahul's "Khaat Yatra", Congress brings in Priyanka Gandhi
The BJP alleged the "bad product" - Congress - would gain nothing in the upcoming UP polls despite desperate efforts.
It added the Congress brought in Priyanka Gandhi after Rahul Gandhi's "Khaat Yatra," which wasn't helpful to the party.
Days after Rahul Gandhi's 26-day 'Kisan Yatra', Priyanka Gandhi would reportedly campaign in Allahabad on 19 Nov'16, the former PM Indira Gandhi's birth anniversary.
Love Politics news?


Stay updated with the latest happenings.
15 Dec 2016

SP, Congress in talks for alliance: Akhilesh
04 Jan 2017

Mayawati releases UP ticket list
One day after political parties were restricted from seeking votes in the name of religion, BSP President Mayawati released her ticket distribution data for the upcoming UP elections.
Revealing plans of wooing all castes, she said, "I have given tickets to 87 Dalits, 97 Muslims, 106 OBC's and 113 upper caste candidates."
Surprisingly, she also stated that she respected the court's order.
08 Feb 2017

Mayawati says will not build statues if voted to power
At a campaign rally on Tuesday in Ghaziabad, BSP chief Mayawati, taking cues from her last Chief Ministerial term, said that if she's elected to power, her government will not erect statues/monuments.
She promised direct cash incentives to the poor and weaker sections of society for expenditures on basic needs.
Mayawati said her party's aim is the end of caste-based reservations in the country.
09 Feb 2017

UP elections: Chetan Chauhan talks communal polarization
According to Chetan Chauhan, an MLA contesting for the UP Assembly elections for the BJP from Amroha's Naugawan constituency, communal polarization is automatically taking place in UP.
Chauhan mentioned that the law and order in UP is bad and that majority of the crimes have been committed by Muslims, leaving the majority (Hindus) disgruntled.
This, Chauhan said would lead to polarization benefiting the BJP.
Modi urges voters in UP to end 'vikas ka vanvas'

Addressing the 'Parivartan Sankalp Rally', PM Modi made comparisons to the Ramayana and said, "This election is about ending 14 years of exile of growth (vikas ka vanwas) in UP and replacing it with growth and prosperity."