India
Puducherry: first in the race of smart cities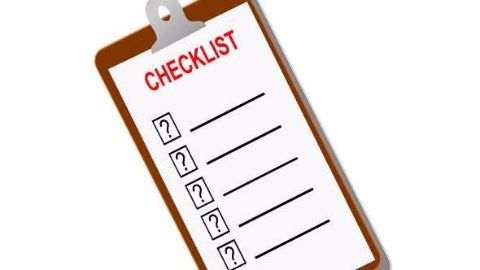 The Union Territory of Puducherry became the first city to submit its nomination for the centre's smart city project.
The Union Territory scored 75 out of the possible 100 marks in the first stage evaluation.
The Puducherry Municipal Corporation showed 18% improvement in terms of sanitation, increased revenue generation for the past 3 years and had paid salaries of its employees till last month.
In context:
India's ambitious 'Smart Cities Project'
What are smart cities?

A smart city is characterized by low resource consumption, high standard of living and high adaptability to global challenges.
10 Jul 2014

Rs 7,060 crore allocated for 100 smart cities
The government proposed the allocation of Rs 7,060 crore for the 100 smart cities project.
To encourage the project, FDI's conditions were reduced to 20,000 square metres from 50,000, and to $5 million from $10 million, with a 3-year post completion lock-in.
Projects which committed to using 30% of project-cost for affordable low-cost housing were to be exempted from these minimum requirements.
Love India news?


Stay updated with the latest happenings.
1 Oct 2014

Ajmer, Visakhapatnam and Allahabad get US push
Apart from developing the 3 cities of Ajmer, Vishakhapatnam and Allahabad, US has also offered to help the civil authorities in setting up sewage and clean water facilities in 500 Indian cities.
The announcement was made after Modi and Obama's talks in Washington.
The smart cities have been aimed at decreasing the migration from rural areas to cities.
9 Dec 2014

Investment by Qatar prince for smart cities
The Prince of Qatar, Hamad-Bin-Nasser A A Al-Thani, has offered to invest Rs 1 lakh crore over the next five-years.
The Prince, along with a Delhi-based businessman, Mitesh Sharma, had registered a company in India, NRS Enterprise Pvt. Ltd., through which the investment would be made.
The announcement was made after the two partners met Chandrababu Naidu and Akhilesh Yadav.
28 Feb 2015

Smart cities project given a snub in Budget
PM Narendra Modi's pet project - "100 smart cities project" found no mention in the union budget speech
The Finance Minister's speech was focussed on other initiatives - 'Make in India' and 'Digital India' (Rs 2,510 crore had been allocated especially for this project).
Announcements regarding the smart cities project were awaited by the realty, infrastructure and IT sectors.
6 Apr 2015

Smart cities project to adopt Toulouse city model
The Indian and French Governments were identifying the cities which France could develop as a part of the 100 smart cities project.
Puducherry, which has French as an official language, would surely be one of the cities.
Chandigarh, which was designed by French architect Le Corbusier, might also make it to the list.
The project was still awaiting 'blueprint' from Urban Development Ministry.
Love India news?


Stay updated with the latest happenings.
29 Apr 2015

'100 Smart cities' project gets Cabinet's nod
The Cabinet approved Modi's ambitious 100 smart cities project aimed at making cities more livable.
The project would receive Rs 48,000 crore over the next 5 years.
Cities would be selected based on a 'City Challenge competition' which would test the city's ability to achieve the objectives with the financial help.
They would receive Rs 100 crore per year for the next 5 years.
23 Jul 2015

Puducherry: first in the race of smart cities
28 Aug 2015

List consisting of 98 smart cities unveiled
Urban Development Minister Venkaiah Naidu unveiled the list of 98 cities which made it to the smart city list.
Uttar Pradesh had the maximum of 13 cities, followed by Tamil Nadu with 12.
Of the 98 cities, 24 are capitals, 24 business and industrial centres, rest were chosen for being centres of education, tourism and culture and port cities.