Prime Minister Modi and Rahul to visit Odisha in December
Politics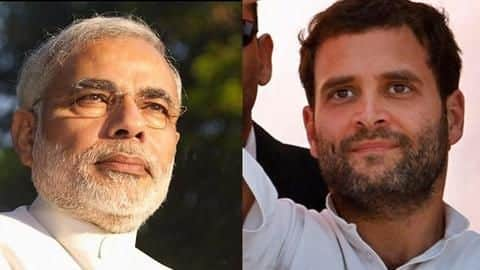 Prime Minister Narendra Modi and Congress president Rahul Gandhi are scheduled to visit Odisha this month, BJP and Congress sources said today.
Modi will arrive in Odisha on December 24 and address a public meeting in Khurda, BJP Odisha in-charge Arun Singh said.
The tour-itinerary of Modi will be announced soon.
Odisha Assembly poll is slated to be held along with Lok Sabha election'19.
Itinerary
Rahul will be on a two-day trip to Odisha: OPCC
Meanwhile, Gandhi's visit is confirmed but the date is yet to be decided, said Odisha Pradesh Congress Committee (OPCC) president Niranjan Patnaik.
Gandhi will come on a two-day trip to Odisha, he said adding it could be on December 22-23 or December 27-28.
The Congress president will address rallies in coastal, south and western Odisha during his visit to the state, Patnaik added.