Feel insulted: Vasundhara Raje reacts to Sharad Yadav's fat-shaming comment
Politics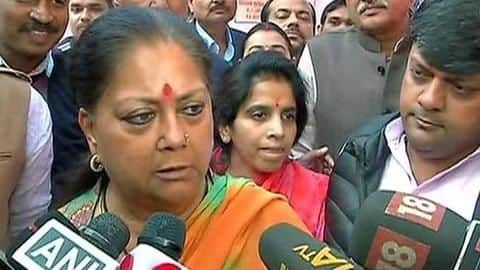 Rajasthan Chief Minister Vasundhara Raje on Friday said she felt insulted after former JD(U) leader Sharad Yadav commented on her and hoped the Election Commission will take cognizance of the same.
At a gathering in Rajasthan's Alwar, Yadav had appealed to voters to not vote for BJP and said Raje should be given a break as she has become fat.
Meanwhile, Rajasthan votes today.
Comment
Urging people to not vote for BJP, Yadav targets Raje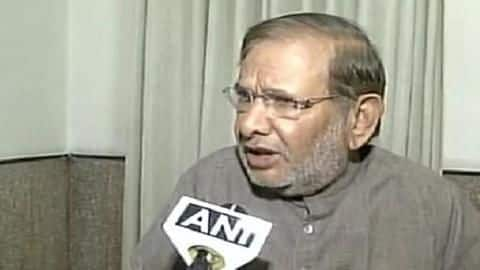 Yadav, who was ousted from JD(U), received flak on social media over his sexist and misogynist comments.
He said, "Vasundhara ko aaram do, bahut thak gayi hain, bahut moti ho gayi hain, pehle patli thi. Humare Madhya Pradesh ki beti hai (Give some rest to Vasundhra, she has become very tired, very fat. She used to be thin. She is our Madhya Pradesh' daughter)."
Here is the video of the incident
Response
Raje says personal attacks aren't dignified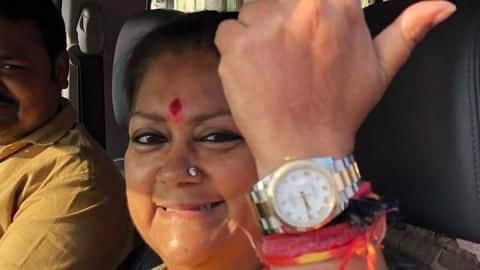 Reacting to Yadav's statement, Raje said it not only insulted her but she also thinks every woman would feel the same.
She was speaking to media after casting her vote in Jhalrapatan constituency of Jhalawar, and was accompanied by her son and his wife.
Raje said passing personal comments on leaders wasn't dignified behavior and hoped the EC would take action against Yadav.
BJP leader slams Yadav and Congress
Past incidents
Yadav has a history of making problematic statements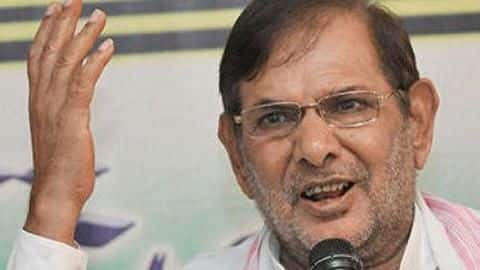 Notably, this is not the first time Yadav has passed such problematic comments. Last year, he had said the integrity of a vote was greater than a daughter.
In 2015, he stroked a controversy when he discussed the beauty of saanvli (dusky) south Indian women in Parliament.
After his latest comments started a row, Yadav said it was meant as a joke.
Quote
It wasn't derogatory, was meant as a joke: Yadav
"I said it as a joke. I've old relations with her. It wasn't derogatory in any way. I had no intentions of hurting her. When I met her, I told her then also that you're gaining weight," Yadav said in his defense.