Things to know about Sachin Pilot, Congress' star in Rajasthan
Politics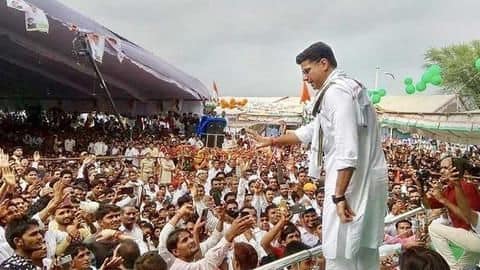 On Tuesday, Congress won 99 seats in Rajasthan ousting Vasundhara Raje government from the state as the BJP won only 73 seats. The desert state cast its vote for 199 assembly seats on December 7.
Now that Congress has won the state, it has to decide who will be the next Chief Minister- Sachin Pilot or Ashok Gehlot.
While the decision is for Congress President Rahul Gandhi to take, here are things to know about Pilot.
The star
Understanding why Pilot is important for Congress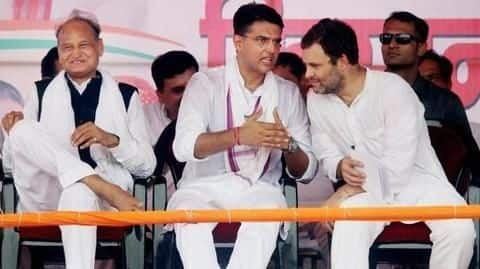 Political pundits have been heaping praises on Pilot for reviving Congress in Rajasthan. Pulling the party from oceanic depth, in 2013 Congress won just 21 seats, to mountainous height this time was Pilot's doing.
The two-time parliamentarian was appointed state in-charge and he focused all the attention there, moving away from national politics.
Pilot, who was born in 1977, kept working round the clock.
Life
Son of Rajesh Pilot, he's married to Farooq Abdullah's daughter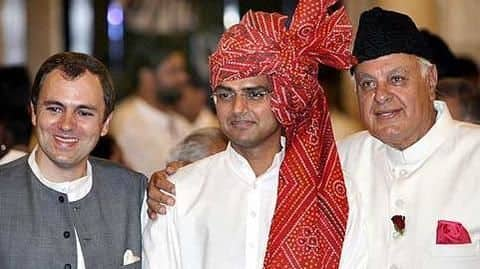 The son of senior Congress leader Rajesh Pilot, he has a degree in BA from St. Stephens College, DU. Pilot has two MBA degrees, one from an institute in Ghaziabad and another from USA's University of Pennsylvania.
He married Farooq Abdullah's daughter Sara in 2004.
Pilot was first elected to the Parliament in 2004, from his father's seat, Dausa, and became the youngest parliamentarian.
Political career
He has held many important positions in Parliament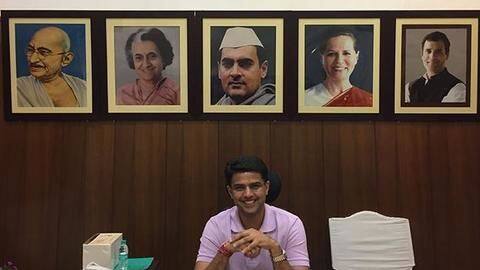 In 2009, he became the MoS (Communication and IT) and in 2012 was elected MoS (Independent Charge) for corporate affairs.
In 2012, he became the first Indian politician to hold an MP post and Territorial Army officer's position simultaneously.
He set up an advocacy group, Citizens' Alliance, to fight malnutrition in India.
But he was jolted by controversy when Paradise Papers named him.
Work
Pilot traveled across Rajasthan to ensure Congress' comeback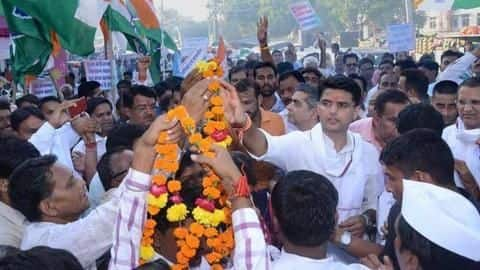 Pilot, who got his private pilot's license (PPL) from the US in 1995, loves sports and represented Delhi in National shooting championships many times.
But it's not because of his envious resume, that Pilot's supporters want him to be the CM of the state. It is because of his work.
To strengthen the grassroots of Congress, Pilot traveled for over 5-lakh kilometers across Rajasthan.
Popularity
Gehlot or Pilot: Who will be Rajasthan's CM now?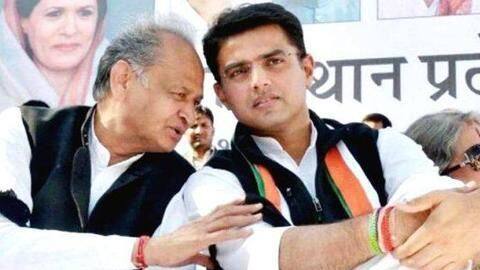 He rarely left the state and served as a bridge between tech-savvy youth and stalwarts of the party, engaging both of them.
Pilot's approachable personality and hands-on methods made him popular among all ranks which translated to results. He won from Tonk seat with a margin of more than 54,000.
But will the suave Pilot lose out to experienced Gehlot? Only time will tell.