#RafaleDeal: Rahul Gandhi tweets four-questions for Narendra Modi, without number-3
Politics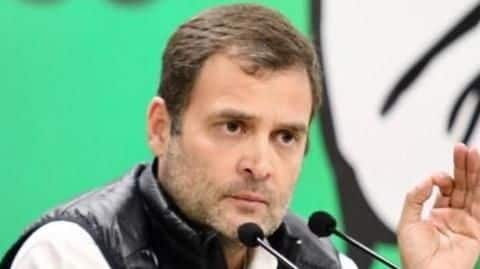 Congress President Rahul Gandhi, on Wednesday, tweeted four questions for Prime Minister Narendra Modi on the Rafale deal.
However, the list didn't include question no. 3, which RaGa tweeted separately hours later.
He asked if PM Modi will answer the questions directly in the Lok Sabha on Thursday, or send a 'proxy'.
On Wednesday too, the multi-crore deal was discussed in the Lower House.
The first tweet of Rahul Gandhi
Tomorrow, the PM faces an Open Book #RafaleDeal Exam in Parliament.

Here are the exam questions in advance:

Q1. Why 36 aircraft, instead of the 126 the IAF needed?

Q2. Why 1,600 Cr instead of 560 Cr per aircraft.

Q4. Why AA instead of HAL?

Will he show up? Or send a proxy?

— Rahul Gandhi (@RahulGandhi) January 2, 2019
Error
The obvious mistake was pointed out by many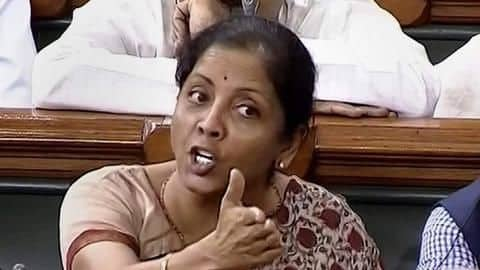 The error in the list didn't go unnoticed by social media users, including Defense Minister Nirmala Sitharaman.
She tweeted, "A student who fails in the classroom boasts and challenges from outside."
In what seemed like more of damage control, RaGa tweeted question number 3. He wrote since Lok Sabha speaker 'forbid' him from mentioning 'Goa tape', he held back on that.
The complete list of questions, including number 3
The Missing Q3!

I had held back Q3 because Madam Speaker had said, "no talking about the Goa tape"! But the missing Q3 has become as controversial as Rafale:) So on popular demand:

Q3. Modi Ji, please tell us why Parrikar Ji keeps a Rafale file in his bedroom what's in it? https://t.co/6WdiN487HJ

— Rahul Gandhi (@RahulGandhi) January 2, 2019
Lok Sabha
RaGa attacked Centre over Rafale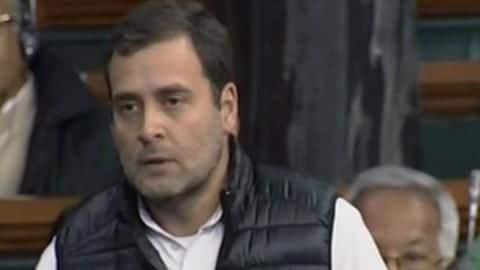 In the Lok Sabha, the Opposition and Centre fiercely attacked each other.
RaGa referred to PM Modi's first interview of 2019, calling it 'scripted', and said the entire nation sought answers from him.
He asked why was HAL removed as a partner, the number of jets brought down from 126 to 36 and pricing of the deal changed.
Press conference
Then in press conference, he dared PM Modi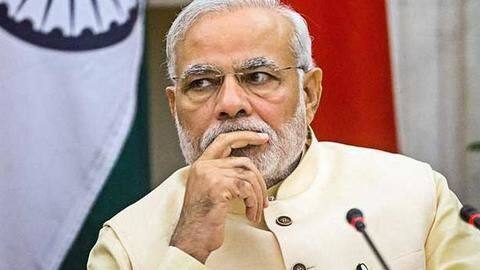 Later, RaGa addressed the press and claimed he only needed 20 minutes to debate with PM Modi on Rafale.
He also brushed aside the denial of BJP minister Vishwajit Rane. The Goa minister claimed he didn't speak to anyone on Rafale.
The Congress is firing bullets at BJP on basis of tape which alleges former Defense Minister Manohar Parrikar has Rafale files 'under his bed'.
RaGa attacks ANI editor at press meet, she shoots back
Dear Mr Rahul Gandhi, cheap shot at your press conference to attack me. I was asking questions not answering. You want to attack Mr Modi, go ahead but downright absurd to ridicule me. Not expected of a president of the oldest political party in the country.

— Smita Prakash (@smitaprakash) January 2, 2019
Jaitley's words
Meanwhile, Jaitley spoke about Bofors, National Herald, AugustaWestland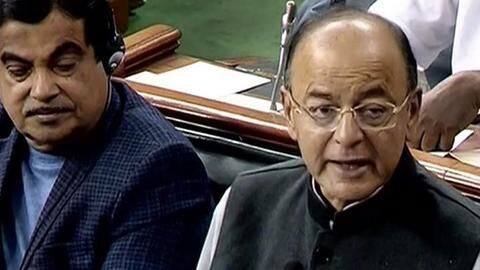 Union Finance Minister Arun Jaitley defended the Rafale deal and reminded the floor of scams under UPA.
He mentioned Bofors scam and said RaGa played in the lap of one Q (hinting towards Ottavio Quattrocchi).
He shot down the demand of Joint Parliamentary Committee probe in Rafale and noted the Supreme Court was satisfied with the process which was followed.
From James Bond to code words: Here's what happened