Politics
Skill Development Ministry looks to snag AICTE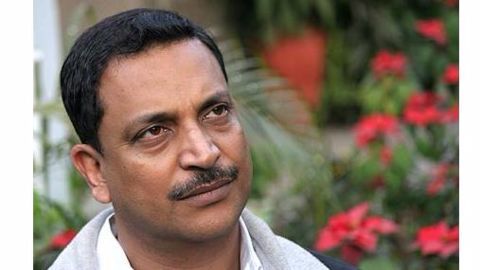 The Skill Development Minister Rajiv Pratap Rudy proposed measures to take over AICTE from the Human Resource Development ministry.
In a move that could spark a battle between the two ministries, Rajiv Prathap Rudy said that bringing AICTE under his ministry would help create a holistic skill-based system.
He said that the engineering streams are required to support the growth of a skill-based system.
In context:
AICTE to come under Skill Development Ministry
AICTE is the national government-led council that serves as an advisory body for the planning of higher education and courses in the country.
The body accredits the undergraduate and postgraduate programs across different categories in Indian universities.
The body has no permission or authority to issue sanctions or orders on colleges and educational institutes, but can provide guidance and recommendations.
11 Nov 2016

Skill Development Ministry looks to snag AICTE
Love Politics news?


Stay updated with the latest happenings.
Taking over AICTE pitched to be tough

"The skills ministry is new and we don't think they have the bandwidth to manage a body like AICTE. More so as AICTE is not about just engineering," an HRD official said.
Better jobs

Rudy explores better job prospects with enhanced skill development
With nearly 18 lakh engineering seats in the country, Rudy aimed to integrate the curriculum taught with improved skill development courses.
He also said that vocational fields may also be integrated with the engineering streams.
This will help enhance the overall learning attained by a graduate and provide better job prospects and loans to students to help set up and launch their careers.
Details

Skill Development ministry eyes industrial training institutes
The Ministry of Skill development and Entrepreneurship is looking to establish nearly 2,500 blocks of training institutes across the country, officials said.
The officials said that despite lakhs of courses in technical training, most were not capable of providing quality work.
From a current number of 14,000 industrial training institutes, the ministry aims to bring short-term skills to the newly proposed blocks.