Eyeing 2019, Rahul Gandhi may visit Kumbh Mela in Prayagraj
Politics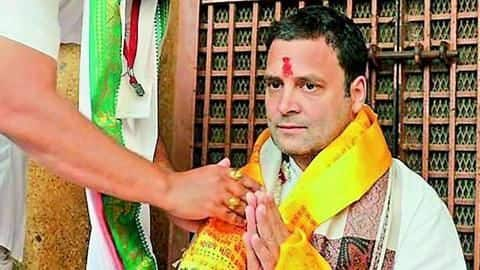 As the country is gearing up for the Lok Sabha elections 2019, Congress' President Rahul Gandhi could attend the Kumbh Mela in Prayagraj, Uttar Pradesh, reports claimed.
Party spokesperson Nadeem Javed said that RaGa is fully devoted to religious faith he 'belongs to and believes in'.
He said Jawaharlal Nehru, Sonia Gandhi also attended Kumbh Mela and if RaGa gets time, he will too.
Plans
Congress' Kumbh tent is huge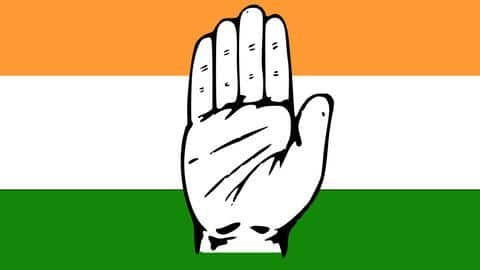 Notably, the Congress has two camps in the Kumbh, of nearly 16,000 sq ft. It will have a Swiss tent for VIP pilgrims. The BJP has acquired 200x450 sq ft of space.
The area of the tent is 40% more than what was allotted to Congress in 2013. Party sources claim RaGa will attend the mela. This could prove pivotal before elections.
Mega event
Starting in January, the mela will go on till March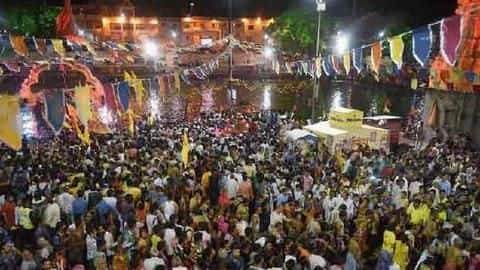 Uttar Pradesh is prepared for the Kumbh Mela which will commence from January 14 to March 3 in Triveni Sangam- the holy place where rivers Ganga, Yamuna, and Saraswati meet.
Taking a dip in holy waters washes all sins, it is believed.
For the mega event, the government has allocated Rs. 4,300 crore. In 2013, Rs. 1,214 crore was given.
Invitation
Meanwhile, UP Deputy CM extended invitation to RaGa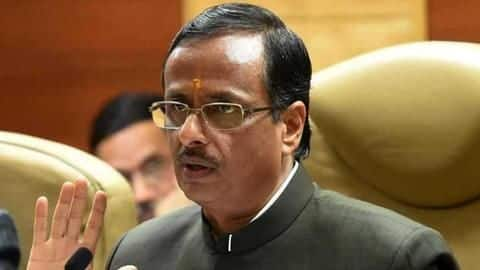 The Yogi Adityanath government has gone all out to promote this event. Deputy CM Dinesh Sharma went to Gujarat to invite CM Vijay Rupani and other members of the cabinet.
There he extended an invitation to RaGa and said he should visit Prayagraj and his grandfather's grave.
Sharma was referring to Feroz Jehangir Khan Gandhi, Indira Gandhi's husband.
Quote
Light a candle at your grandfather's grave: Sharma
"I request that he goes to the grave of his late grandfather honorable Feroz Jehangir Khan Gandhi saab at Prayagraj. Rahul has not visited it so far. I advise him to have a meal and light a candle there," Sharma said on Thursday.