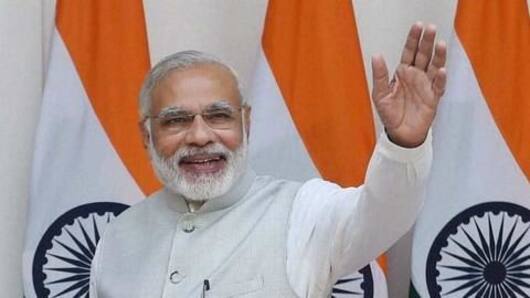 Modi government approves 10% caste-agnostic reservation for economically-challenged
On Monday, the Narendra Modi government approved 10 percent reservation for economically backward sections of the society.
This proposed reservation will not be based on caste. It will also be independent of the current 50% reservation that lets people from backward castes to get a job or secure a seat in universities.
The Centre will move a constitutional amendment bill in this regard.
Families earning less than Rs. 8lpa would reap benefits
Credits:
This new law will benefit those who belong to any caste but the family earns less than Rs. 8 lakh per annum.
Notably, the Supreme Court has capped caste-based reservation in government jobs at 50%.
Before the general elections this summer, this law shows BJP is trying to reach out to its core voter base: the much-ignored middle class.
The definition of 'economically weaker'
Criteria for economically backward section:
1) Annual income below 8 lakhs
2) Agricultural land below 5 hectare
3) Residential below 1000 sq ft
4) Residential plot below 109 yards in notified municipality.
5) Residential plot below 209 yards in non notified municipality area

— Arvind Gunasekar (@arvindgunasekar) January 7, 2019
Love Politics news?
Stay updated with the latest happenings.
Yes, notify Me
RSS doesn't favor caste-based reservations
Experts believe before Lok Sabha elections, BJP has played its biggest electoral card. BJP's parent organization, the RSS, has always believed that reservation should be on basis of economic strata and not be bound by caste.
About this proposed law, Shiv Sena's Arvind Sawant said Balasaheb Thackeray was against caste-based reservation.
"But it remains to be seen how they will implement it," he said.
Understanding why BJP took this route
Notably, Dalit leader and junior social justice minister Ramdas Athawale had suggested that 25% reservation should be given to upper castes since quotas cannot be ended.
According to HT, a senior BJP leader said this would help to deal with sections of the society who constantly feather the reservation demand.
Athawale welcomed the move saying it will benefit many.
What people are saying about this
The move which is no short of a masterstroke by PM Modi has already prompted reactions.
Rajya Sabha MP KTS Tulsi said "This is a joke with people. They know there can't be more than 50 percent reservation, so they we want to bring it so that they can say look we want to bring the bill but the court is not allowing us."
This government isn't serious about people's problems: Congress leader
"The announcement is coming just before the Lok Sabha Elections, so we will have to look into how this has been done. This government is not serious about the people's issue," said Amiben Yagnik of Congress, adding nothing was done about women's reservation bill.