Politics
Sasikala: The new AIADMK power centre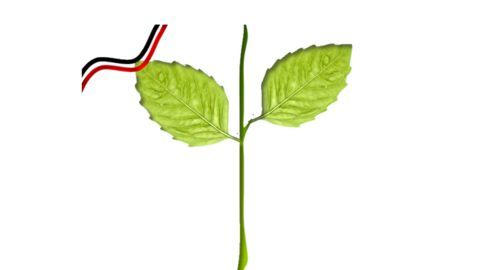 Tamil Nadu CM O Panneerselvam, accompanied by ministers Edappadi K Palaniswami, Dindigul C Sreenivasan, P Thangamani and S P Velumani visited Poes Garden to meet Jayalalithaa's close aide Sasikala Natrajan.
The move indicates an immediate power-shift within the AIADMK at a time when the post of General Secretary remains vacant.
Several other junior ministers also visited Poes Garden after the CM.
In context:
Sasikala: Jaya's confidante and AIADMK's new power center
Beginning of the friendship

Who is Sasikala Natarajan?
Born in 1957, Sasikala Natarajan hails from southern Tamil Nadu's Mannargudi.
Her meeting with Jayalailthaa came about in the 1980s through her husband Natarajan, who was a public relations officer with the State Information Department.
At the time Jayalalithaa was a functionary in the AIADMK party. Their friendship became strong after the death of Amma's mentor, and the former CM MG Ramachandran.
New-found family

Jaya adopts Sasikala's nephew as her son
In 1988 Sasikala moved to Jayalalithaa's residence and soon Natarajan family gained a strong foothold over the latter's life.
The family grew very close to Jayalalithaa that she adopted Sasikala's nephew Sudhakaran as her foster son and spent huge sum of money on his wedding in 1995.
The lavish wedding also drew a lot of censure from the public.
Love Politics news?


Stay updated with the latest happenings.
The Mannargudi Mafia?

Sasikala and her kin with their strong reach within AIADMK, famously came to be known as the "Mannargudi Mafia".
The fallout

Jayalalithaa distances herself from Natarajan family
Jayalalithaa distanced herself from Sasikala on two occasions - once in 1996 and again in 2011.
When AIADMK lost assembly elections in 1996, Jayalalithaa blamed Sasikala for the it and temporarily kept the Natarajan family at a distance. She was back to being friends with Sasikala soon after.
In 2011, she expelled Natarajan and many of her family members from the AIADMK for "betrayal".
Back with Jayalalithaa

Less than 4 months after expulsion from the party in Dec 2011, Sasikala was welcomed back by Jayalalithaa, when she vowed to severe ties with all her relatives.
09 Dec 2016

Sasikala: The new AIADMK power centre
Love Politics news?


Stay updated with the latest happenings.
11 Dec 2016

Jayalalithaa's niece to challenge Sasikala
Amid calls for Sasikala Natrajan to take over as AIADMK general secretary, Deepa Jayakumar, Jayalalithaa's niece called the move "very unfortunate".
She added that Sasikala and other AIADMK functionaries carried out activities behind Jayalalithaa's back and that had angered Amma; she hinted at possibly taking a plunge into politics.
She said instead of appointing Sasikala, the party should take people's opinions into consideration.
31 Dec 2016

Sasikala takes over as AIADMK general secretary
V.K. Sasikala was appointed the general secretary of the AIADMK today.
She is the 2nd woman and 6th person to hold this position.
She greeted the people from the same balcony as Jayalalithaa and paid tribute to Amma.
She thanked the party cadres for electing her and said that Amma's death was like a cloud bursting on their heads.
02 Jan 2017

M Thambidurai wants Sasikala to be Tamil Nadu's CM
Two days after VK Sasikala took charge as AIADMK's general secretary, the Lok Sabha Deputy Speaker M Thambidurai urged her to be the CM of the state.
In a statement, Thambidurai said, "I humbly appeal to respected Chinnamma to take charge as the chief minister of Tamil Nadu immediately, by acceding to the wishes and requests of party workers and cadres like me."
17 Jan 2017

Now, Jayalalithaa's niece to enter politics
On Tuesday, Deepa Jayakumar, niece of the late Tamil Nadu Chief Minister J Jayalalithaa said that she has decided to enter politics to fulfill her aunt's dreams.
At a press conference in her T Nagar home, Deepa said, "I can't see anyone in the place of Jayalalithaa. There are two options-one to join the AIADMK and the other, to launch a new party."
05 Feb 2017

Sasikala elected Legislature Party Head
Sources revealed that V. K. Sasikala has been elected as the AIADMK Legislature Party Leader.
The AIADMK said on Twitter "Honourable CM O. Panneerselvam proposed the name of Chinnamma as the leader of AIADMK Legislature Party."
Panneerselvam has reportedly resigned from the post.
They followed up stating that "Chinnamma all set to become the next Chief Minister of Tamil Nadu."
06 Feb 2017

Chidambaram reacts to Sasikala's elevation to CM
General Secretary of Tamil Nadu's AIADMK, Sasikala was elected as the party's leader on Sunday, and is on her way to becoming the CM.
On her elevation, Congress leader Chidambaram tweeted, "It is the right of the AIADMK members to elect their leader. It is the right of the people to ask if the leader deserves to be the Tamil Nadu Chief Minister."
06 Feb 2017

Twitter reacts to Sasikala becoming Tamil Nadu's CM
Soon after it was announced that Sasikala will become Tamil Nadu's CM, '#TNSaysNo2Sasi', '#Sasikala' and '#SasikalaNatarajan' started trending on Twitter.
Cricketer R Ashwin tweeted, "To all the youngsters in Tamil Nadu, 234 job opportunities to open up shortly." However, he later clarified that the tweet was in regards to "a job creation drive."
RSS idealogue, S Gurumurthy said no celebration followed the announcement.
07 Feb 2017

Sasikala keeps waiting for her swearing-in
On Monday, Tamil Nadu Governor C Vidyasagar Rao accepted the resignation handed to him by O Panneerselvam.
However, he also requested Panneerselvam and his cabinet to continue "until further arrangements are made."
Till late Monday, there was no word from the Governor on the date and time of Sasikala's swearing in as the new Chief Minister.
PIL against Sasikala for CM

On Monday, a PIL was filed in the SC seeking a restrain on Sasikala from being sworn-in as CM. The petitioner argued that a conviction in the DA case could lead to her resignation, which would further lead to law and order problems in TN.