#LokSabhaElections: Has Rahul Gandhi failed in making allies happy
Politics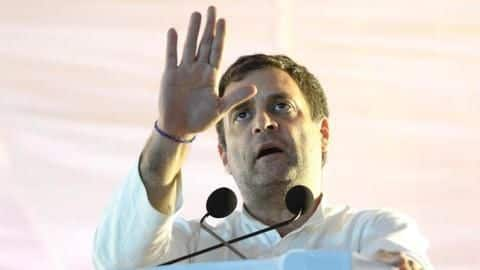 The political heat was set to maximum levels on Sunday after Chief Election Commissioner Sunil Arora announced the poll dates.
In less than two months from now, the biggest question - will PM Narendra Modi get a second term- will be answered. All parties seem ready for the big battle.
But for Congress, the road to resurrection will be tedious.
Let's tell you why.
Beginning
Grand alliance was announced with much pomp and show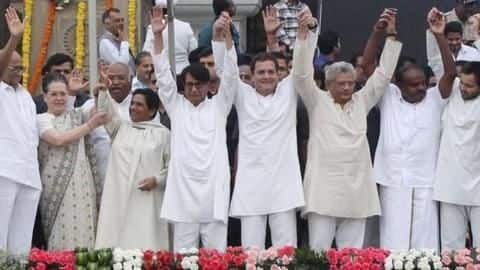 In May 2018, when Congress stitched a post-poll alliance with JD(S) in Karnataka the event was pompous.
HD Kumaraswamy was made the Chief Minister and his swearing-in ceremony was attended by almost all opposition leaders.
The parties sent only one message: We would ditch animosities to defeat BJP.
Months later, the primary idea seems lost and mahagathbandhan has been reduced to just photo-ops.
Disappointment
Soon, cracks in alliance became visible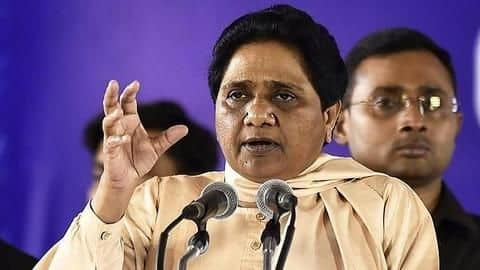 Congress, the primary opposition party driving the grand alliance, has dumped several friends in recent months.
The fall out began before the assembly elections of three states: Chhattisgarh, Madhya Pradesh, and Rajasthan.
BSP supremo Mayawati claimed Congress wanted to "destroy" her party in the garb of defeating BJP. SP President Akhilesh Yadav was also miffed that his party's MLA wasn't made MP's Cabinet minister.
Equations
BSP and SP kept Congress out of alliance in UP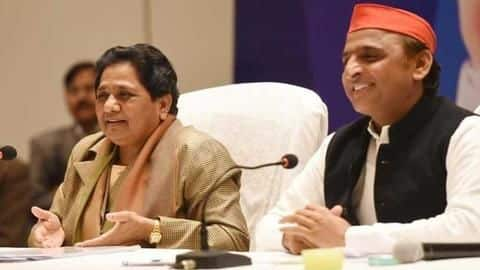 So, when bitter rivals SP and BSP bid adieu to years of bad blood to forge an alliance in Uttar Pradesh, Congress was left alone.
BSP-SP decided to not field candidates from Raebareli and Amethi, and Yadav said this showed Congress is also a part of the alliance.
Unhappy with his words, Congress leader Jyotiraditya Scindia said they will also "leave seats" for SP-BSP.
Andhra
Congress and TDP decided to fight solo in Andhra Pradesh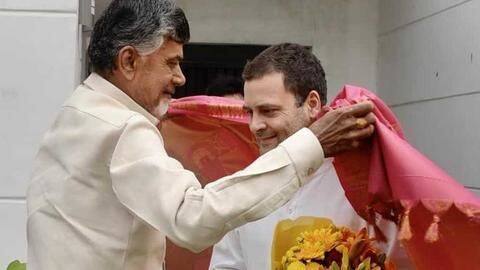 Not only did Congress manage to alienate probable allies in UP, but it also repeated same in Andhra Pradesh.
Chandrababu Naidu's TDP and Congress "mutually" decided to not join hands before elections. A senior TDP leader reportedly said Congress is seen as non-player in the state.
The fight in Andhra will be multi-cornered with players like TRS, YSRC, Congress, and BJP in the fray.
Delhi and WB
Despite AAP's desperation, Congress didn't forge alliance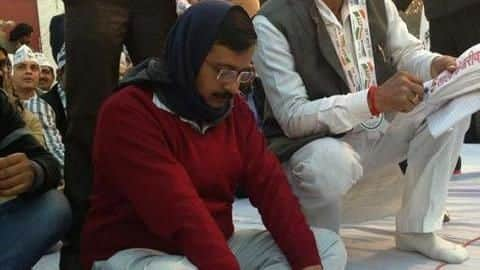 Congress has also decided to go solo in West Bengal, the state where BJP has made inroads in the last five years.
In Delhi, despite being decimated in the last parliamentary and assembly elections, Congress refused to join hands with Aam Aadmi Party (AAP).
Senior Congress leaders reportedly weren't happy with what Arvind Kejriwal offered and dismissed the idea altogether.
Setbacks
Congress faces different struggles in Gujarat and Bihar
In Gujarat as well, good news seems to have left Congress. Earlier the crucial former Congress lawmaker Jawahar Chavda joined the BJP and soon Chief Minister Vijay Rupani made him a Cabinet minister.
In Bihar, Congress and RJD haven't been able to announce the seat-sharing arrangement, hinting the talks have mostly been inconclusive.
Congress' hard rules and reluctance will certainly not help it.
NDA
Meanwhile, NDA is only growing bigger with each day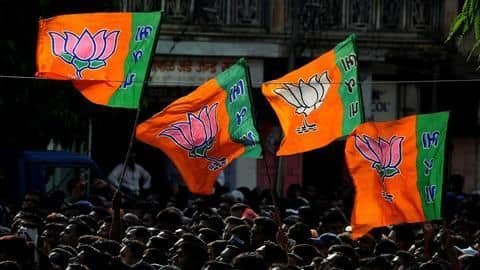 While Congress' adamant nature might return to haunt it after elections, BJP has put all decks on the table.
The saffron party isn't showing resistance in accepting the demands of allies.
As of now, BJP has managed to take 29 parties under its wing. Even bickering allies like Shiv Sena and JD(U) were given what they wanted in Maharashtra and Bihar respectively.
Information
BJP's desire to win trump Congress' by a huge margin
For long now, Prime Minister Narendra Modi has been berating the mahagathbandhan, but the latest alliances show BJP is the one which forged a grand alliance, while Congress failed. Clearly, the difference between BJP and Congress is the former's will to win.