Reportedly, BJP chooses Pramod Sawant as Manohar Parrikar's successor
Politics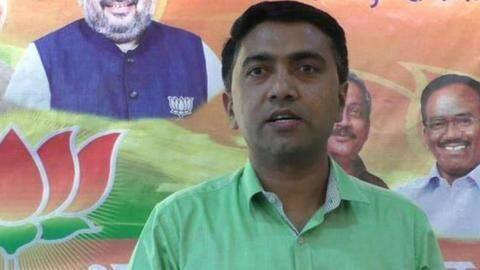 After much deliberation, assembly speaker Pramod Sawant has reportedly been chosen by BJP to be Goa's new Chief Minister. The post got vacant after former Defense Minister and four-time CM Manohar Parrikar passed away on Sunday.
Throughout Monday, BJP held meetings with allies to persuade them. The meetings were chaired by Union Minister Nitin Gadkari.
A short while ago, Parrikar was cremated with full state honors.
Information
Sawant filled Parrikar's place when latter got bedridden
Sawant, a medical practitioner by profession, represents the Sanqelim constituency in the Goa Assembly. When Parrikar got bedridden, Sawant attended meetings and functions on his behalf. The swearing-in ceremony will reportedly happen around 9 PM.
BJP's top brass met Sawant earlier
Allies
BJP reportedly gave two deputy CM posts to allies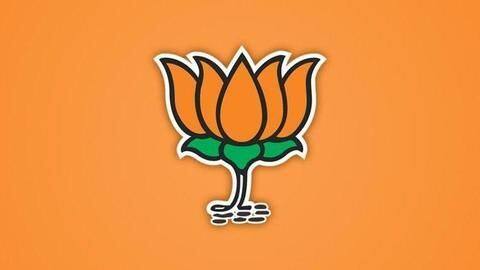 BJP formed the government in 2017 with the support of Maharashtrawadi Gomantak Party (MGP), Goa Forward Party (GFP) and independents.
When Parrikar died, BJP went all out to convince them to not walk out of the coalition, who had "agreed to only support Parrikar, not any party".
After talking tough, MGP and GFP relented but kept two deputy chief minister posts for themselves.
Quote
Earlier, Gadkari said while BJP was clear, allies weren't
Talking about the developments, Gadkari said, "We are yet to reach a consensus (with allies) on a candidate for the CM's post. We are in talks with our alliance partners."
Congress
Congress also met Governor, staked claim to form the government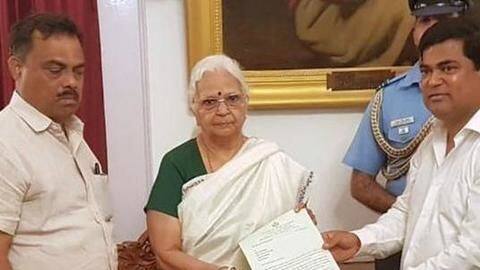 Separately, Congress staked claim to form the government in Goa.
A delegation of the grand old party met Governor Mridula Sinha, uninvited, and reminded her that Congress, with its 14 MLAs, was the single largest party in the state.
"We have the numbers, so accordingly the governor should have given us an opportunity to prove it," said Congress' Chandrakant Kavlekar, justified their meeting.