Elections 2019: Lazy Opposition, Modi's machismo and a lousy movie
Politics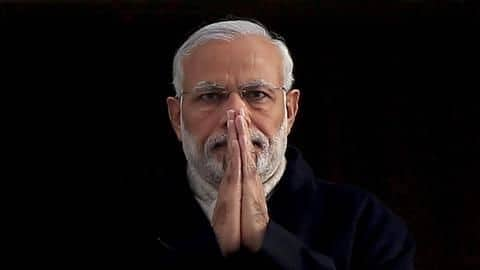 The first phase of elections is six days away, and the ruling party hasn't even released its manifesto. That says it all about this elections.
There are no concrete muddas, no logical discussions, no promises, no consideration of what Indian voters want. There are emotions, illogical barbs, tweets, bans and movies.
BJP is not talking about Vikas but Vivek (Oberoi), and Congress' definition of Vikas is skewed.
NaMo TV
Firstly, Modi's blatant disregard to rules is appalling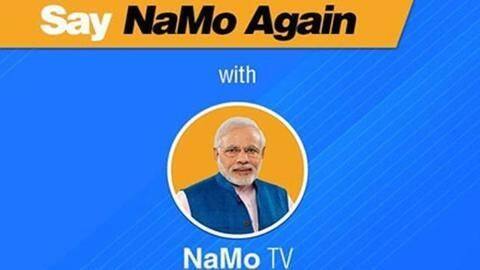 As is common knowledge, Narendra Modi doesn't leave anything to chance. He plans in advance, sets his targets and achieves them all.
For some perspective, in the run-up to 2014 elections, he addressed 437 rallies, traveled three lakh kilometers and participated in 5,827 public interfacing events.
Cut to 2019, he is the same man with a clear mission, but a missing vision. Why, otherwise, would he launch NaMo TV and disregard all the rules?
Personal
Why is the mission statement missing, anyway?
To be fair to NDA, we have not seen any major corruption issues in the last five years. And, even if Modi couldn't fulfil all his promises, he still moved in the right direction, baby steps notwithstanding. Instead of machismo, he should talk about that.
Modi ki Sena
Not Armed forces, you are Modiji ki Sena, Sir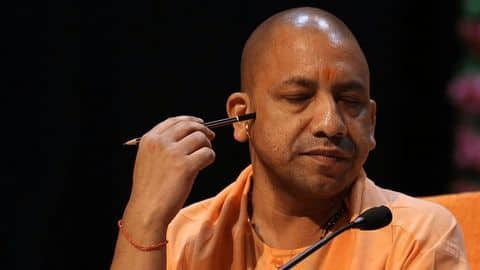 Now, one understands the importance of theatrics in any elections - politicians think they are won and lost over emotions. Add patriotism to the mix, and if your brain is as (under)developed as Yogi Adityanath's, you think you have won people's heart.
The truth is hardly that.
In your desperation or half-wit, you may call Indian Army as "Modiji ki sena", but no one takes you seriously. Try talking about your state UP?
And, then there is this by Amitbhai
You know it
Even Vivek Oberoi is not a fan of Vivek Oberoi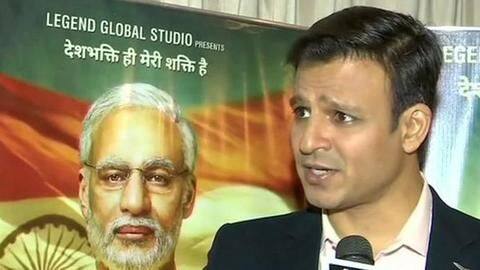 So, all in all, Modi is not talking about his work, Amit Shah is busy with joomlas, and Yogi can't think. Perhaps, the trio has left the work of campaigning on the able shoulders of Vivek Oberoi.
But here's the thing - Junta knows what it knows, and it is not forgiving.
On a related note, they should have roped in Salman "bhai" for the biopic. Or did he say no as it required a lot of prosthetic patience?
Fail!
The lazy Opposition falls for his trap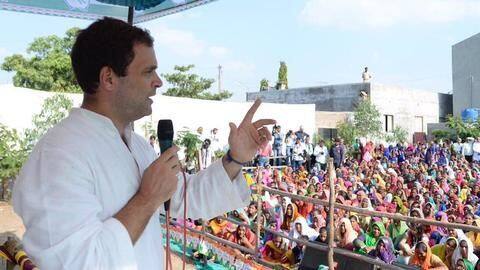 Let's talk about Opposition now. If you are fighting against Modi, he dictates the rules and you follow them.
And, 2019 is drastically different from 2014 - back then, Modi won on hopes, this time he can win only if he has worked, delivered on his promises in the last five years.
But, what about Opposition? Why can't they show off their 56 inch chest, instead of diluting AFSPA?
Details
Questions we need answers for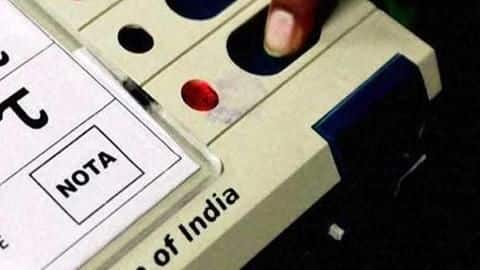 Political parties can underestimate the electoral, but Indians are not naive. Neither can we be arm-twisted into believing that Modi is a messiah, nor we would be convinced by Rahul Gandhi's socialist propaganda.
Show us the work, or raise our hopes for a better future. This in-between narrative can't make either of them the PM. We have an option called NOTA, don't we?