#NewsBytesExclusive: Atishi says why Delhi needs full-statehood and more
Politics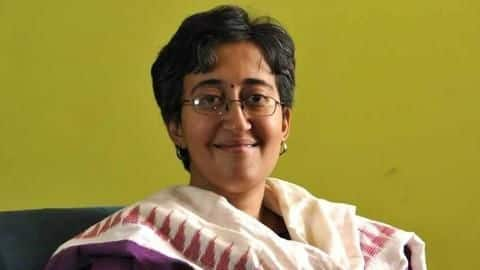 The Aam Aadmi Party has decided to launch many new faces in the upcoming Lok Sabha Elections.
One of them is scholar-turned-politician, Atishi Marlena, who will be fighting the elections from the East Delhi seat.
In an exclusive interview with NewsBytes, the former state education advisor talks about her unusual journey, the importance of full-statehood for Delhi and many other issues.
Elections
Never thought of joining electoral politics, says Atishi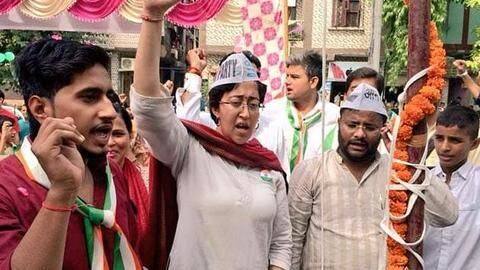 Atishi never thought of joining the electoral politics. So how did this development happen?
"If the Centre and Lieutenant Governor would have not removed me from the adviser's post, I would not be fighting the elections and definitely doing my job," she informs.
"I was involved in many social causes and activism. However, never thought of joining the system," she added.
IAC
Joined IAC movement as volunteer and started policy research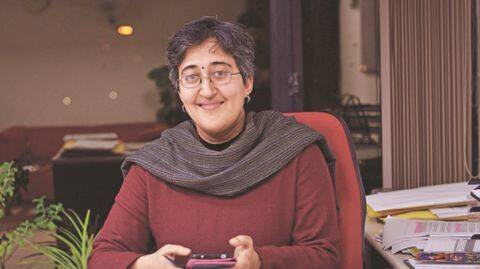 Talking about the transition, Atishi said, "I was working as a volunteer in a village, 25 km from Bhopal, Madhya Pradesh, in 2012 when India Against Corruption movement started."
"I had realized that change needs to come from top downward, so I decided to join the movement as a volunteer and started policy research for the same," added Atishi, who later joined AAP.
Quote
'Kejriwal has laser-sharp focus when it comes to prioritizing issues'
Praising AAP's ideology and leadership, the 37-year-old said, "The fearlessness of Mr. Kejriwal stands out. He challenged such a huge system all by himself. Moreover, he has a laser-sharp focus when it comes to prioritizing the issues and fighting for them."
Grouping Policy
What is AAP's regrouping policy in schools?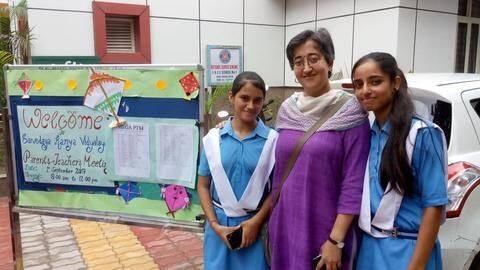 AAP has garnered a lot of praise for their educational reforms. However, they were criticized for regrouping policy in schools.
As part of this policy, Delhi government initiated two extra-classes programs, Mission Chunauti and Mission Buniyad, in the summers of 2016 and 2018.
The aim was to remedy the lack of basic reading and arithmetic skills in students up to the ninth grade.
Quote
Students enrolling at 8 still don't know basic alphabets: Atishi
Replying to the criticism, Atishi said, "One has to understand that the grouping is not on the basis of the child's ability but on the basis of his/her learning levels. Students are enrolling at an age of 8 and still don't know basic alphabets."
Details on policy
75% students in Class 6 can't read their books: Atishi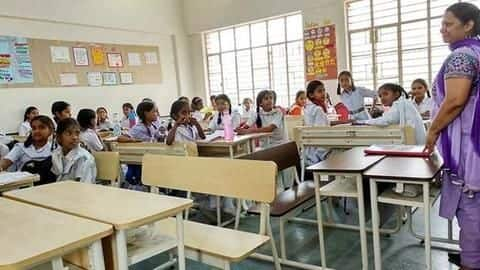 Atishi explained, "If the student sitting in a class is unable to understand anything day in and day out, then that has a serious and long-term psychological impact on his/her life."
"75% students in Class 6 can't read their books and this shows the seriousness of the issue. How can students learn if the teachers cannot teach at multiple levels at once," she asked.
Quote
'There is so much left to do in education sector'
Atishi said AAP has many plans for education sector. "There is so much left to do. It's not easy to change the condition of government schools at such a large scale in just three-four years. It needs work of at least 10-15 years," she noted.
Full-statehood
AAP will support Congress only on one condition: Atishi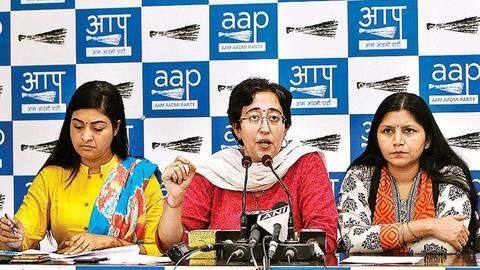 A recurrent demand from AAP has been the full-statehood for Delhi.
This election, the party had even tried to forge an alliance with Congress to fight against BJP over this.
"AAP will never support BJP, but it's determined to support Congress only if they will agree to give Delhi the full-state status. We don't want any post at the Centre," Atishi added.
Quote
'Why has BJP not done anything for full statehood?'
While questioning the Centre, Atishi said, "Earlier, BJP had tabled the full-statehood bill. But even being in majority at the Centre, and with all seven MPs in Delhi, why hasn't the government kept its promise and done anything for Delhi in the last five years?"
BJP
'If BJP comes to power, country might see last elections'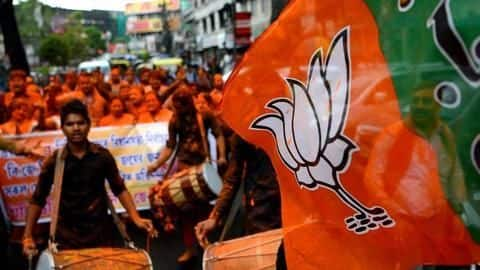 Further, Atishi said, "Although BJP and Congress are two sides of same coin, BJP is far more communal."
"Since BJP came to power, there is an atmosphere of hatred and there is a takeover of the democratic institutions. It is crucial to not let BJP come to power or this might be the last elections for the country," she asserted.
Pollution
Pollution a national issue, Delhi happy to help, says Atishi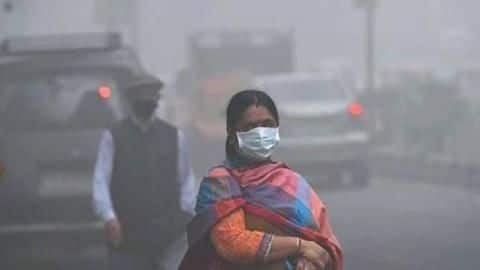 Moving from politics to environmental issues, Atishi said, "The issue of pollution is a national problem, not of any one state's. It spreads all the way from Lahore to Banaras."
"The National party should take an action. Delhi will contribute in whichever way it can. We even offered financial help to Punjab for the same," she added.
Unorganized Colonies
'There is a need to stop setting-up of unorganized colonies'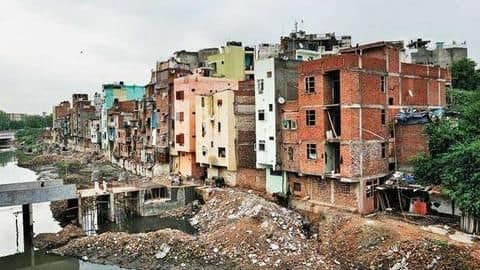 Like every major city, Delhi also has a major problem of unorganized colonies, which demands government's attention.
"In the last 15 years, no infrastructural development was done in these colonies, which aggravated the crisis. It is crucial that proper infrastructure is provided in these colonies now as people are living there. Moreover, we need to stop setting-up of such colonies in future," Atishi said.
Law and order
Atishi on law and order and women reservation bill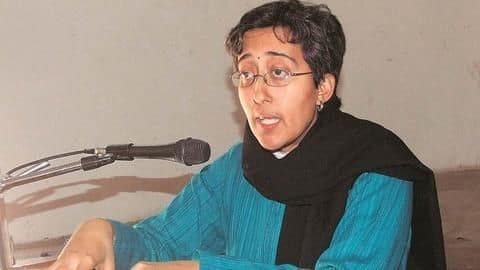 Meanwhile, talking her constituency, Atishi said, "The problem is East Delhi is neglected by the police, which will be our priority. There are PCR vans at every 100meter once you reach central Delhi."
Finally, when asked about women reservation bill, she said, "All parties have to come together on this issue and only that can give a voice to the women."