Politics
Election Commission delists over 200 political parties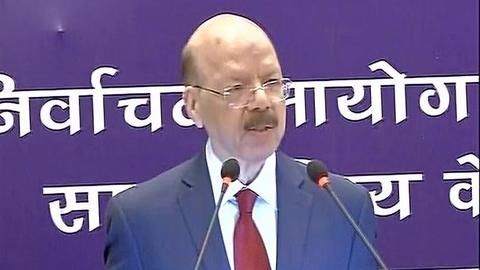 The Election Commission of India (EC) has 'delisted' over 200 political parties, which have not contested polls since 2005.
The commission believes that these parties exist mostly on paper, enabling the conversion of black money into white by means of accepting donations.
The poll panel will soon write to the Income Tax authorities asking them to look into the finances of these parties.
In context:
EC's proposed electoral reforms on party funding
18 Dec 2016

EC's reforms proposal to restrict black money in elections
Seeking to stem the flow of black money in elections, Election Commission (EC) proposed a set of reforms, which are pending with the government.
The recommendations, among other things, sought to bring down the limit of accepting anonymous donations to Rs.2,000 for political parties.
Under current law, details of donors whose contributions are below Rs.20,000 need not be furnished, providing major loophole to parties.
18 Dec 2016

Other recommendations to make poll funding transparent
The current law "exempts all political parties from taxes on income generated from a group of sources, including donations by volunteers".
EC in its reforms, proposed that the exemption of Income Tax should only be extended for political parties that contest assembly and parliamentary polls.
It had further recommended that the parties keep the receipts/coupons for donations as small as Rs.10 and Rs.20.
Love Politics news?


Stay updated with the latest happenings.
Reforms also seek power to de-register parties

The proposed electoral reforms also seek power for the EC to de-register political parties as "many parties get registered but never contest elections." EC at present only has the power to 'de-list' such parties for being dormant, as per Article 324 of the Constitution.
19 Dec 2016

PM backs the EC proposal on anonymous donation-limit
PM Narendra Modi backed the Election Commission's proposal to cap the anonymous donations to political parties at Rs.2,000.
Speaking at a rally in Kanpur he said, "I respect the Election Commission's appeal to political parties to act against black money. BJP welcomes this."
Congress too has welcomed the proposal, generating political consensus on the long-awaited reform on election funding.
21 Dec 2016

Election Commission delists over 200 political parties