Election Commission to hold meeting over West Bengal poll violence
Politics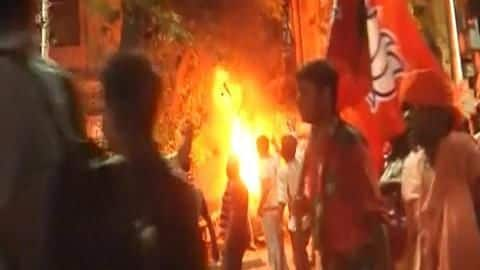 The Election Commission (EC) on Wednesday will hold a review meeting on Wednesday with West Bengal observers over the issue of poll violence in the state.
The review meeting, which would be held via video conference, comes only a day after BJP President Amit Shah's Kolkata roadshow during which a clash broke out between the workers of BJP and TMC on Tuesday.
Here's more.
Details
BJP rallyists allegedly vandalized the bust of Ishwar Chandra Vidyasagar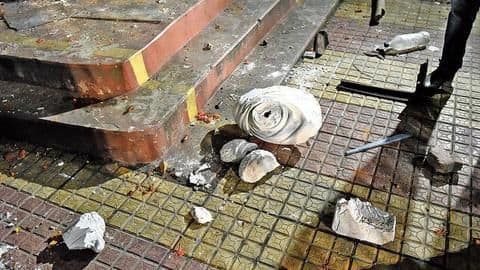 Meanwhile, CM Mamata Banerjee-led TMC government in West Bengal blamed BJP rallyists for the violence in Kolkata's College Street.
BJP supporters allegedly set motorcycles on fire in Vidyasagar College and vandalized the bust of the iconic 19th-century educationist and social reformer, Ishwar Chandra Vidyasagar.
However, BJP alleged that TMC supporters first threw stones at its supporters during Shah's roadshow.
Meeting
TMC seeks meeting with EC; BJP files complaint against TMC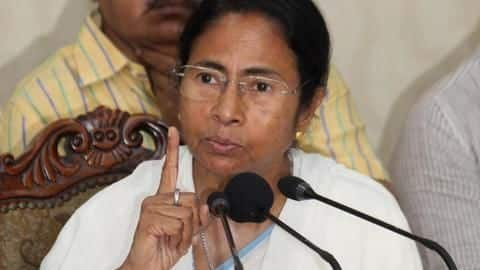 TMC on Tuesday tweeted that a Trinamool Parliamentary team seeks meeting with the EC on 15 May in the aftermath of "attack on Bengal's heritage".
A BJP delegation has, however, already met the officials of the election body to complain about the violence in the West Bengal capital. BJP also demanded that CM Banerjee be barred from further campaigning, blaming her for the violence.
Statement
Very unfortunate incident; entire college vandalized: CM Banerjee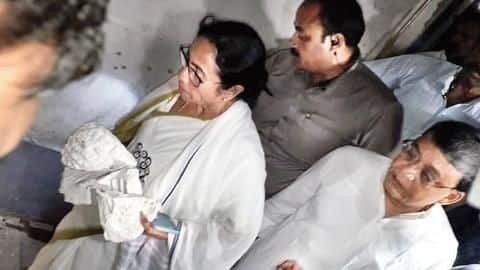 CM Banerjee has strongly condemned the violence and the attack on Vidyasagar College, adding an inquiry will be conducted.
"It is a very unfortunate incident and an entire college was vandalized. A bust of Ishwar Chandra Vidyasagar was broken. I have kept broken parts of the bust where the original statue was there. I have never seen such political violence in Kolkata," she said.
Quote
'Writing on the wall is clear,' tweets Shah
Meanwhile, Shah took to Twitter, asking people to vote against TMC. "Writing on the wall is clear...Mamata didi has read it well... Your violence and hooliganism can no more stop the people of Bengal from reclaiming the true legacy of this great land," he tweeted.
Twitter Post
Here's what BJP President Shah tweeted