Nadda appointed as BJP Working President, Shah to remain chief
Politics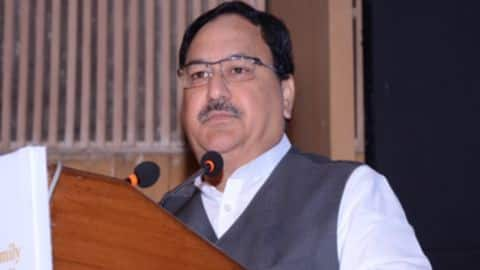 Former Union Health Minister JP Nadda on Monday has been elected as the National Working President of the Bharatiya Janata Party (BJP).
However, Union Home Minister Amit Shah will reportedly continue to hold the position of BJP's National President.
Nadda was elected to the post at the BJP's Parliamentary Board meeting at the party's headquarters in Delhi.
Here's more.
Nadda and other senior BJP leaders at the meeting
Statement
BJP Parliamentary board selected Nadda as working president: Rajnath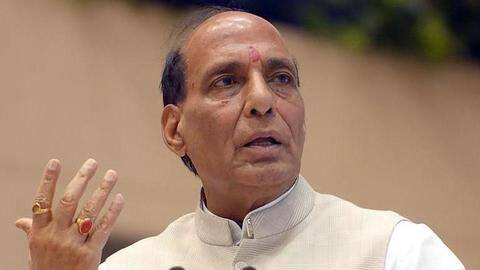 Speaking after Nadda's election to the post, Defense Minister Rajnath Singh said, "BJP won several elections under leadership of Amit Shah Ji."
"But since PM appointed him Home Minister, Amit Shah Ji himself said the responsibility of party president should be given to someone else. BJP Parliamentary board has selected JP Nadda as working president," he added.
Quote
To remain Working President till BJP's membership drive, organization elections
"BJP Parliamentary board met today and it has selected Shri @JPNadda as the working president. He will remain the working president till the BJP's membership drive & org. (organization) elections are over. Congratulations & best wishes to Naddaji for shouldering this new responsibility," Rajnath tweeted.
Information
Shah to continue as the chief of BJP
Meanwhile, Shah, who is now a part of the Narendra Modi Cabinet as the Union Home Minister, will remain the chief of BJP, said reports. He is expected to hold the post until the Assembly elections in Maharashtra, Haryana, and Jharkhand later in 2019.
Details
Nadda is currently a Rajya Sabha MP representing Himachal Pradesh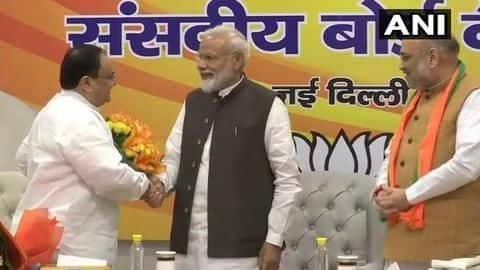 Nadda, who is a Member of Parliament in the Rajya Sabha representing Himachal Pradesh, was the Minister of Health and Family Welfare in the Modi government 1.0.
He is also a member of the BJP's Parliamentary Board, the party's top decision-making body comprising many senior leaders. Notably, he enjoys a clean reputation and the confidence of the BJP's senior leadership.
Information
Nadda to be in-charge of BJP's strategy for upcoming polls
Nadda is expected to be in charge of guiding the BJP for the upcoming Assembly elections in the three states. The 59-year-old leader from Himachal Pradesh is likely to be in-charge of BJP's election strategy for Maharashtra, Jharkhand, and Haryana Assembly polls.