Happy birthday RaGa: Seven gifts that Congress President (desperately) needs
Politics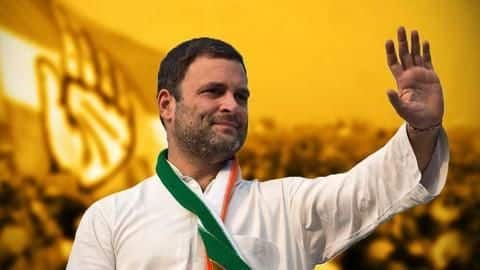 Despite being the great-grandson of the longest-serving Prime Minister of India, the grandson of India's first woman PM, and son of the country's youngest state head, Rahul Gandhi isn't having the best of times.
The President of the grand old party has driven it to two consecutive political fiascos.
Thus, on his 49th birthday, here are some gifts that might help save his tumbling career.
Gift 1
Youth: I wanna grow up once again?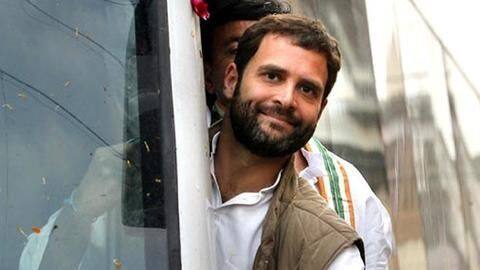 Back in 2004, when Rahul entered the Indian political scene, many deemed him as the savior of Indian youth; as someone who would unite the country and bring an end to the 'divisive' politics.
But what good is such youth, if you can't strike a chord with even the younger populace, who (if nothing else) share at least the same age group as you?
Gift 2
Political understanding
By the time he retires, Rahul could be remembered in either of these two ways- 1) as someone who demolished his own party, or 2) as someone who kept failing until eventual revival.
But to make it to the second bracket, he would require political understanding, which the man lacks, currently.
Maybe a bit of introspection and senior party leaders' experience could help.
Information
Case in point: RaGa's 2019 election campaign
When we say a lack of political understanding, we don't say it obtusely. Case in point: Rahul's own 2019 election campaign reeked of immaturity and confusion (yet again). For instance, it doesn't take a genius to figure that shouting your Opposition's campaign-slogan only helps them.
When you utter something like, "This morning, I got up at night," you are either really high, or your oratory skills (if they even exist) are a total joke.
Time and again, we've seen Rahul fumbling upon his own words at rallies and events.
Furthermore, the casual body language and aimless talks always fall short of his opponent's (now PM) exemplary public speaking talents.
Gift 4
Amethi parliamentary seat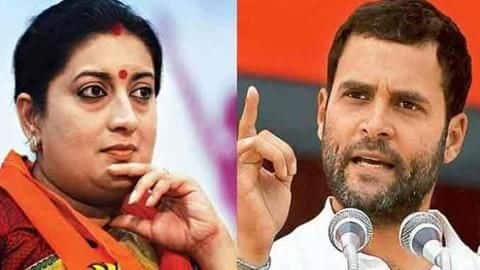 As a token of remembrance for his father or his own plunge into politics, one might wish Rahul had, somehow, retained the Amethi Parliamentary seat in the recently-concluded general elections.
But who will gift it to him?
Because the Indian public has clearly given up the idea of gifting away thoughtless votes to political scions, and Smriti Irani looks in no mood of quitting.
Gift 5
A freshly stitched Kurta
In what was supposed to be a jibe at the sitting NDA-government or Suit boot ki sarkar, as Rahul termed it, he once famously flashed his fata hua kurta.
Our question to him is - was he mocking the PM, or himself, or the hopeless poor of this country?
So, just maybe, a new Kurta could trigger new beginnings for Gandhi.
Gift 6
Coaching classes on India
Once done with Public speaking classes (and mandatory general knowledge tuition), Rahul must soon start taking coaching classes on India. The man clearly fails to understand what India wants.
Of course, being born with a golden spoon is to be blamed for such ignorance.
But how hard is it really to sit (and not dine) with the public and listen to their problems?
Gift 7
Full-time work commitment from sister Priyanka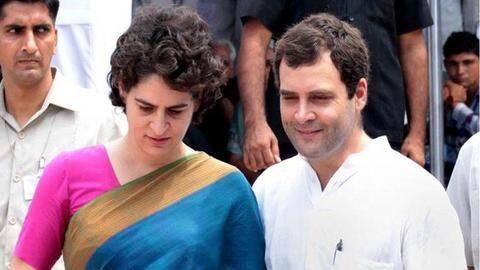 I, for one, cannot understand what has been stopping the other Gandhi sibling from a full-time party job.
A comment here, a rally there doesn't make you anyone's favorite.
Priyanka Gandhi's appointment as General Secretary of Congress' UP East unit was supposed to be a masterstroke ahead of crucial elections, but part-time politics came their way.
A bit of sibling support might redeem Rahul.