PM Modi speaks in Lok Sabha, slams Congress, remembers Emergency
Politics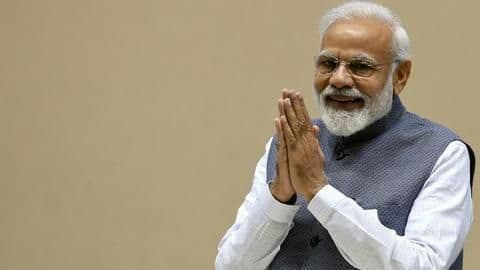 On Tuesday, Prime Minister Narendra Modi stood up in Lok Sabha to reply to the Motion Of Thanks on the President's address.
After welcoming the Opposition leaders and thanking voters for the historic mandate, he went ahead and slammed the Congress.
He said, "We don't want to grow taller like you, but remain connected with roots."
Here's what happened inside the Parliament.
Speech
Unlike them, we don't negate contributions of others: PM Modi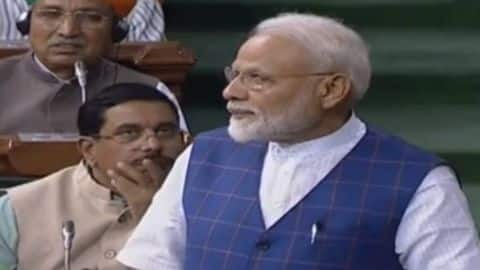 Highlighting differences between UPA and NDA governments, PM Modi said, "Before 2004, Atal Bihari Vajpayee governed the nation. But let me tell you after Congress came to power they didn't mention the exceptional work he did even once."
"When I say crores of citizens built this nation, I don't negate anyone's contributions," PM Modi claimed.
He said it's important to work together.
"Aap ki unchai aapko mubarak ho"
PM Modi: Hum kisi ki lakeer chhoti karne mein apna samay barbaad nahi karte hain, hum humari lakeer lambi karne mein zindagi khapa denge. Aap ki unchai aapko mubarak ho. Aap itna uncha chale gaye hain ki zameen dikhni band ho gayi hai, jaddon se ukhad gaye hain. pic.twitter.com/yxUuAPGADm

— ANI (@ANI) June 25, 2019
Emergency
Staring at Congress leaders, PM Modi spoke about Emergency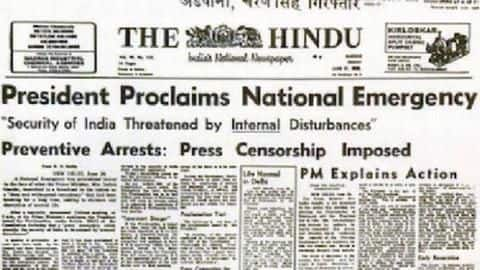 Unsurprisingly, PM Modi touched the topic of Emergency. To recall, on June 25, 1975, Emergency was announced at former Prime Minister Indira Gandhi's behest.
"Who trampled over the spirit of the Constitution, gagged the media and bullied the judiciary? We can't forget those dark days," he asked.
He said it's important to remember the date so that we understand the sanctity of the Constitution.
Details
PM Modi appreciated the spirit of voters
Furthermore, PM Modi said BJP won elections because his government worked tirelessly for the last five years, after 2014 polls.
"The people of India have elected a stable Government. The 2019 Lok Sabha elections show that more than themselves, the people of India are thinking about the good of the nation. This spirit is wonderful," he said, amid loud cheers from BJP leaders.
Quote
"We didn't relax after winning polls, got to work instead"
PM Modi went on to say his government didn't relax after winning polls. "It would have been nice to be welcomed by flowers and garlands, but we chose to work in the last three weeks. Several projects were given a green-signal," he said.
Waterways
Dr. Ambedkar worked for irrigation and waterways: PM Modi
PM Modi also remembered Dr. Ambedkar and said he worked relentlessly for irrigation and waterways.
He said, "Sardar Sarovar Dam was the brainchild of Sardar Patel. But, work on this dam was constantly delayed. As Chief Minister of Gujarat, I had to sit on a fast for this project."
He claimed work speed on the project increased only after NDA came to power.
Goals
Women empowerment and $5 trillion economy: Modi revealed his goals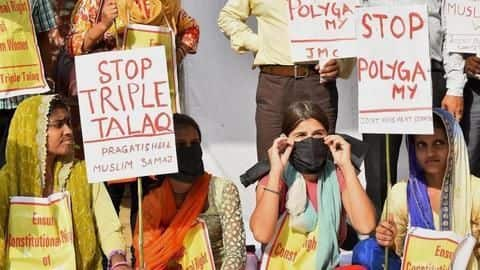 Talking about the Triple Talaq Bill, PM Modi referred to the Shah Bano case and said an opportunity has knocked on Congress' doors after decades. We should all work towards empowering women, he said.
He also reiterated the goal of making India a five trillion dollar economy. "There is so much about India that the world wants to see," PM Modi said.
Don't link bill with religion, PM Modi told Opposition
PM Modi: Congress missed opportunities with uniform civil code and shah bano case, today again there is an opportunity, we have brought a bill for women empowerment, please do not link it to religion. pic.twitter.com/JvBegeoZ4Z

— ANI (@ANI) June 25, 2019