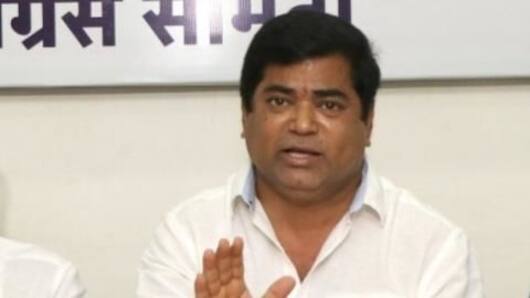 Goa: Congress MLA, who joined BJP, to become deputy CM
Earlier this week, a setback hit Congress in Goa after 10 of its MLAs joined the ruling BJP. And the saffron party is all poised to reward the former Congress MLAs, accordingly.
Chandrakant Kavlekar, who was the leader of the opposition in the assembly, will become the new deputy Chief Minister, replacing Vijay Sardesai, of NDA ally Goa Forward Party.
Check recent developments here.
Backstory: Congress leaders chose BJP, latter's strength rose to 27
Congress, which is already battling a crisis in Karnataka, was served a shock when 10 out its 15 MLAs switched sides. Their decision swelled BJP's strength in the 40-member assembly to 27.
Notably, the anti-defection law states if two-thirds of a party's strength defects, the MLAs won't be disqualified, which is why all the Congress deserters managed to keep their seats.
CM asked GFP ministers to resign to accommodate new joinees
As they joined BJP, Congress legislators claimed they took the decision for "development" of their respective constituencies. However, it was obvious they would get plum posts in the cabinet.
And to make space for new inductees, Chief Minister Pramod Sawant asked Goa Forward ministers and independent Rohan Khaunte to step down.
He confirmed Kavlekar will be the new deputy CM.
Love Politics news?
Stay updated with the latest happenings.
Yes, notify Me
Sardesai's portfolios likely to go to Congress MLAs
Sardesai's Town and Country Planning portfolio is likely to be given to defecting MLAs. Other portfolios which could be handed over to them are Revenue, and Information Technology, River Navigation and Water Resources, Housing, and Agriculture.
Controversial Panaji legislator Atanasio Monserrate, who reportedly brought six MLAs including his wife and former MLA Jennifer Monseratte into BJP, will also get a plum portfolio.
Joined Congress but didn't belong there, said Monserrate
"To be frank, I joined the Congress a couple of times... The last time when they asked me I said it was like the return of the prodigal son, then I guessed as much after month that I really didn't belong there," said Monserrate.
Meanwhile, Deputy Speaker said BJP has had enough of 'dadagiri'
Separately, Deputy Speaker Michael Lobo is also expected to be inducted in the cabinet. He revealed Sawant personally called ministers asking them to resign.
"I am happy that some old ministers are being taken out. There was a lot of threat they kept imposing that they will withdraw support if their work was not done... The BJP was under constant fear of their dadagiri," he added.
After taking office, Sawant is reshuffling his cabinet for second-time
The swearing-in ceremony will happen at 3 PM on Saturday. Interestingly, this is the second time Sawant is reshuffling his cabinet after he became CM three months ago.
In the first reshuffle, he dropped deputy chief minister Sudin Dhavalikar to make way for Deepak Pauskar, who broke away from MGP.
When asked why allies are being dropped, he said Central leadership decides such issues.
On the other hand, Sardesai is staying optimistic
Meanwhile, Sardesai said he is yet to receive any official communication from BJP's top brass and remained optimistic.
"Our party is part of NDA, joined the BJP-led state government after talks with the national leadership. The present state BJP leaders were not part of the discussion," he said, adding that he got "indications" the matter will be solved "amicably".
How many Congress MLAs joined BJP in Goa?
Asked 2019-07-13 10:08:52 by Anika Bhatnagar
Answered by NewsBytes
10 Congress MLAs joined BJP in Goa.
Who is current deputy CM of Goa?
Asked 2019-07-13 10:08:52 by Rishika Mehta
Answered by NewsBytes
Vijay Sardesai is the current CM of Goa.
Who is likely to become deputy CM of Goa?
Asked 2019-07-13 10:08:52 by Pari Balasubramanium
Answered by NewsBytes
Chandrakant Kavlekar could become the new deputy CM of Goa.
What is BJP's current strength in Goa assembly?
Asked 2019-07-13 10:08:52 by Rakesh Banerjee
Answered by NewsBytes
BJP's strength stands at 27 in the 40-member assembly.