14-months ago, Yeddyurappa resigned. Soon, he'll return as Karnataka's CM
Politics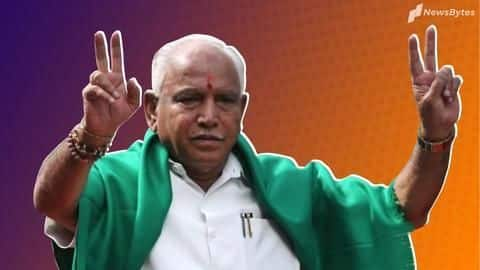 BS Yeddyurappa, one of the tallest BJP's leaders in Karnataka, is all set to return on the Chief Minister chair, 14 months after he resigned without facing a trust vote in the Assembly.
A BJP delegation is expected to meet Governor Vajubhai Vala to stake claim to form the government.
To recall, HD Kumaraswamy led Congress-JD(S) coalition collapsed just yesterday.
Here's what went down.
Background
The fall of coalition: Understanding how Congress-JD(S) lost power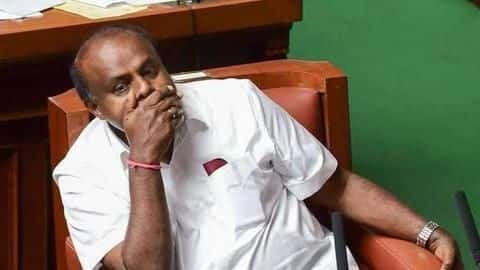 In May 2018, Congress and JD(S) stitched a post-poll alliance after none of them got a clear majority. Since the very beginning, it was difficult for Kumaraswamy to lead the coalition since both parties disagreed on a number of issues.
Then on July 6, more than a dozen MLAs resigned questioning the survival of the coalition.
As days passed, the number of resignations increased.
Deadlines
Trust vote was supposed to happen last week
By last week, 18 MLAs had resigned and clarified they weren't willing to change their decision.
On Thursday, July 18, Kumaraswamy was supposed to prove majority. The trust vote didn't happen on Friday either, despite the fact that Vala gave two deadlines.
On Monday, speaker KR Ramesh Kumar said he wants to end trust vote. The process was finally completed on Tuesday.
Next steps
With its path clear, BJP will soon meet Governor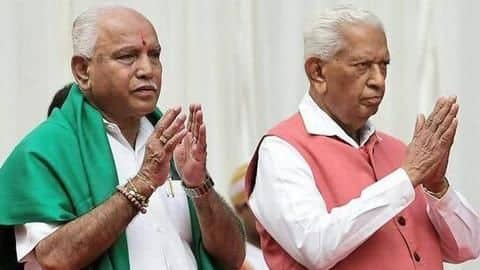 Notably, numbers didn't favor Kumaraswamy in the House. He lost the trust vote 99-105 and soon handed over his resignation to Vala.
This has now paved way for BJP, which also has the support of two independent MLAs, to stake a claim.
But before going to Vala, BJP's legislature party will meet on Wednesday to discuss the way forward, reports Indian Express.
Quote
A BJP leader explained what the party is thinking
"BJP is natural claimant with majority on its side in House of which strength is reduced now. We will be looking to take the responsibility and we will be following the directions of our national president and parliamentary board," said BJP's P Muralidhar Rao.
Probable CM
Obviously, Yeddyurappa has a busy schedule in coming days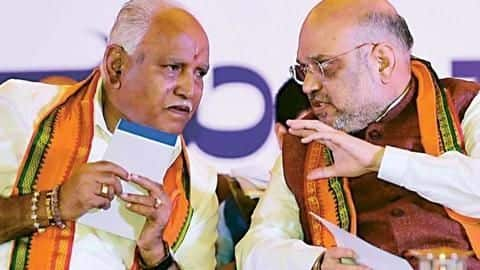 After meeting Vala, Yeddyurappa is expected to fly to Delhi to meet top brass of the BJP.
For Yeddyurappa to sit on the CM chair, BJP has to deal with many issues, most importantly the majority.
Now, the resignations of rebels MLAs led to the coalition's collapse, but there is still no clarity on their disqualification. With 105 members, BJP is on flimsy ground.
Leader
Yeddyurappa nursed the dream and finally got what he desired
Moreover, the speaker post is held by Congress currently. Considering the wafer-thin majority, the saffron party would want someone from its party to hold this important position.
Though an official confirmation hasn't been made, Yeddyurappa's return as CM is more than certain.
As the head of "Operation Lotus", he has been yearning for it since long and looks like his prayers were finally answered.

Chirag Das
Asked on 24 July, 2019
When did Kumaraswamy face trust vote?

Answered by
NewsBytes
Kumaraswamy faced and lost trust vote on July 23.
Surabhi Subramanium
Asked on 24 July, 2019
Who will become Karnataka's new CM?

Answered by
NewsBytes
BS Yeddyurappa will become Karnataka's new CM.
Abhinav Pawar
Asked on 24 July, 2019
How many votes did Kumaraswamy get in trust vote?

Answered by
NewsBytes
Kumaraswamy got 99 votes in the assembly.
Vishal Shah
Asked on 24 July, 2019
When did Kumaraswamy resign as Karnataka's CM?

Answered by
NewsBytes
Kumaraswamy resigned on July 23.